Another day...
... Another ride route discovered. It's kind of uncanny the way this keeps happening, but I keep finding new routes to ride on. This one is just beautiful. It all started with a ride south, but after Kingscliff, I opted to head back inland through the hills just behind the Tweed Coast.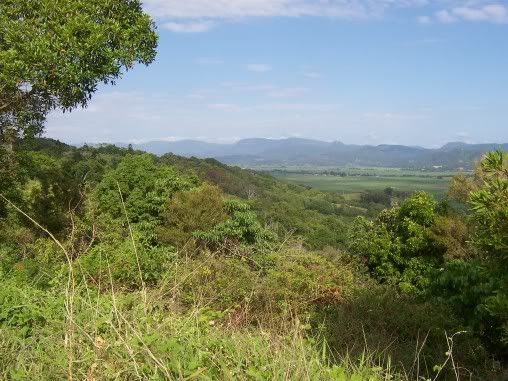 Here the riding was pleasant, and I found that link road that went the back way to Pottsville. This could be an interesting project to make more of one day, but for now I was satisfied, almost. Now it was time for the inland route through Cudgera Creek -- and a 180metre climb on dirt roads through beautiful rolling hills and forests.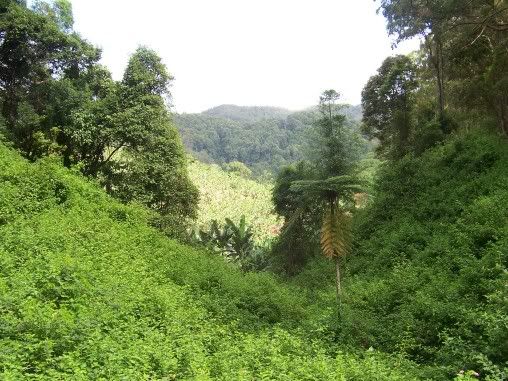 Reaching Burringbar was almost a disappointment, so beautiful was this stretch of road. Oh well, I can still gloat to Martin about it, this is all that matters. The ride home took me across the Burringbar Range, and detours through Richard's Deviation and Stokers Siding. I was aiming for a century. With 152.6km, I still fell a little short, but maybe next time. I've survived the century-a-month challenge for this year.
Oh yeah, the return was again via Urliup, this time it was a roadside garden that captured my attention.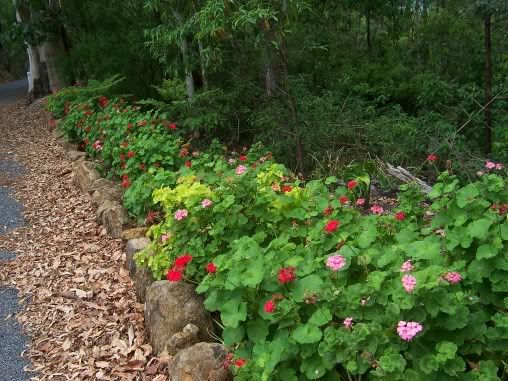 Pity it was so damn hot out there today -- sweat washes off sunscreen on days like this one. I guess the heat was the only real downer of the day. My next challenge is to find the ultimate tyre solution -- I think with slightly narrower full slicks I can go 2km/h faster, and hence produce longer rides (I want to attempt a 300 this year). However, the issue here seems to be whether they could also cope with the dirt roads. Today's weren't really too bad, but I guess I need to check the Tweed Valley Century again before a final decision.