Saviour Urliup
Would you ride across this?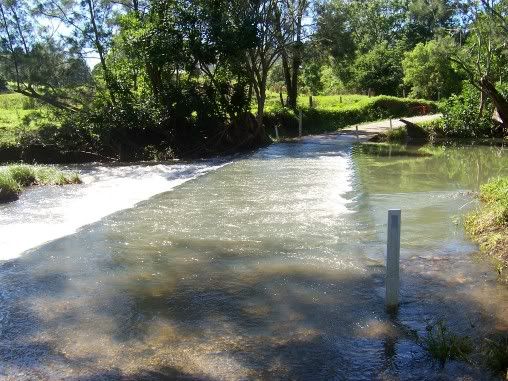 We did.

Martin and I decided on adding a little twist to the Numinbah Valley circuit -- we headed out there via Hinze Dam. I have to say this is probably the more interesting way to go as it stands. More hills, and slightly less suburbia than the Nerang route, although how long that will remain the case is difficult to say. It was nice to see some water in Hinze Dam/Advancetown Lake for the first time in quite a while, too. One hopes people don't get to complacent as a result, a couple of dry months (particularly at this time of year), and all the old concerns about running out of water will start to re-appear.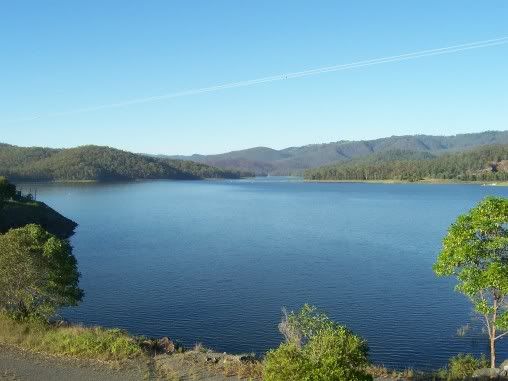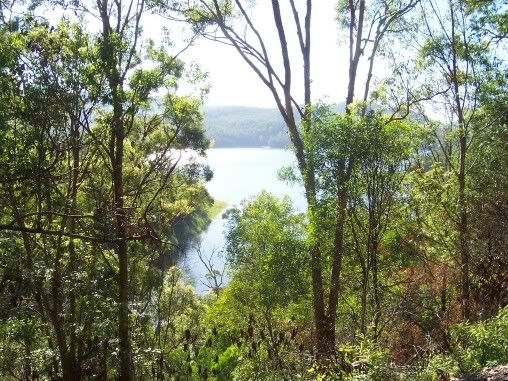 Of course, the southern end of Numinbah Valley is well known for it's mountain landscapes, nestled between Springbrook and Lamington Plateau. What was special today were the extra waterfalls created (even if I did miss one on the descent into the Tweed Valley after crossing the Gap). Of course, owning a ute driver on the descent is also a special moment of satisfaction.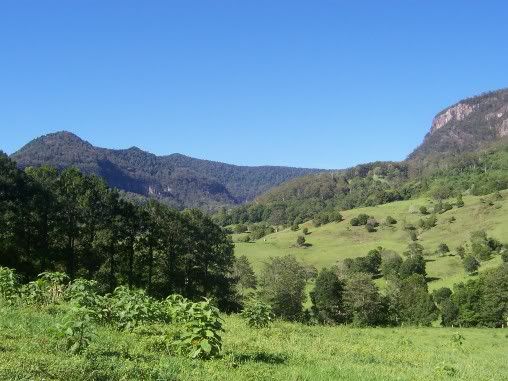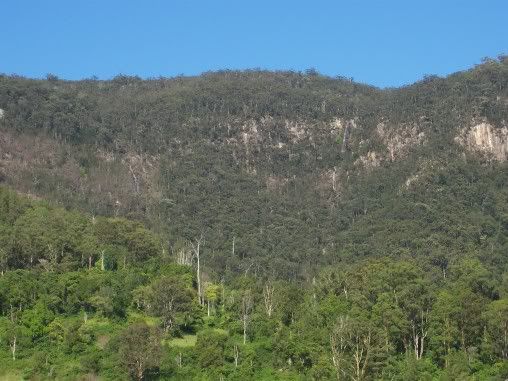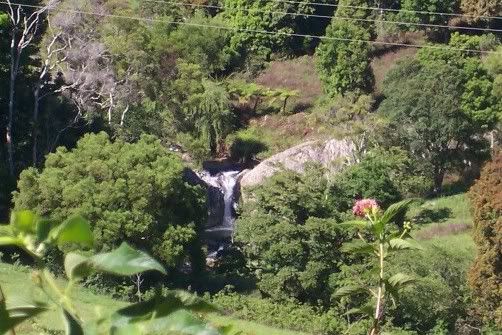 A couple of interesting things down in the Tweed Valley. Checking out Chilcott's Road (a little dirt deviation between Chillingham and Crystal Creek) was definitely a plus -- even the flooded creek at the top of this entry. I think it's going to be a regular fixture on the Tweed Valley circuit, which is in need of having more dirt roads due to the danger of the existing ones being paved or sealed. Also interesting to note that a boy-racer (motor cycle rider with a very small penis) passed me a little closer and a little quicker than he passed Martin. I'm guessing that my conclusions about wearing red (which I was doing) are true. Sometimes I feel like a mad scientist conducting experiments on sub-human motoring primates in this part of the world.

It was hot, reaching 34 degrees C in places, and disgustingly humid. What better way to come home than Urliup? For one thing, it was a couple of degrees cooler (as usual). For another, there were beautiful rainforest streams there in which to cool off. The number of times I've utilised this stretch of dirt road this year is getting ridiculous. Put simply, Urliup is the ride of 2004!