The Black Magic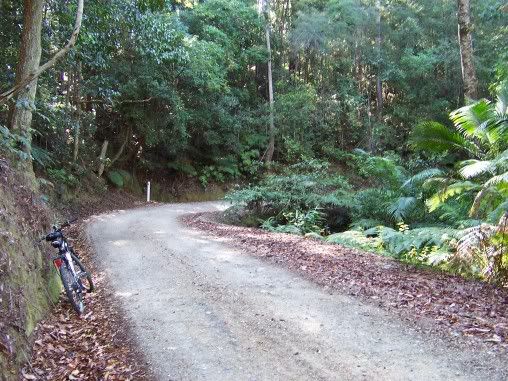 That's an old shot of my black
MTB
. This shot is around three years old, Right now it's in a considerable state of disrepair, and could seriously do with some money spent on it. It could probably teach my primary bike a thing or two about robustness.
For those wondering about my lack of updates since Tuesday, it hasn't been a week in which I've ridden a lot of kilometres. A combination of three flat tyres (taking my 2007 total up to 23) and some brake problems have meant that my riding has been limited to commuting only -- apart from the abortive 15km or so on Thursday morning (aborted due to two flat tyres and not the weather for the record). Suffice to say that the old Black Magic has been pressed into emergency service a few times this week, in what passes for "bad weather" in these parts (see my previous post).
Every time
I've asked it to do the job, it has done so with no problems at all. I'll have to take the Black Magic out for a special outing at some point, as it's behaved so well. Better yet, I could just pull my finger out, spend the money and fix it up properly.
For those interested in the history, that was the bike that I used for a ride around Tasmania and a Victorian tour that included Wilson's Promontory and the Great Alpine Road. It was relegated in 2005 when I decided that a hybrid would be a more efficient touring machine. It was too, but it's always good to have a reliable, dependable deputy that gets the job done without fuss, regardless of the conditions.