It's not far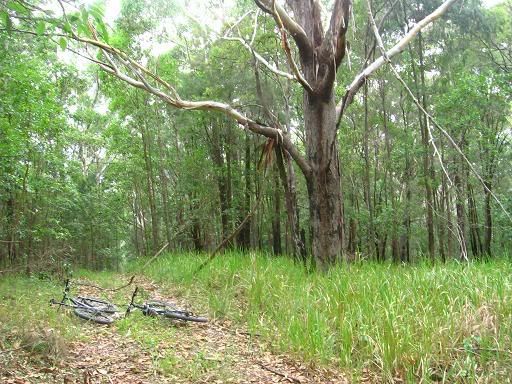 Sometimes I don't have to go far from home to stir things up and discover some worthwhile riding experiences. So it proved on the weekend. Saturday was a short, early ride into Tallebudgera Valley, with the intention of escaping the blistering heat. That failed of course, but it was still a rewarding ride. The recent rain did provide some relief in the form of an overflowing creek that had to be crossed. Hitting some cool water all of a sudden is an extremely refreshing experience.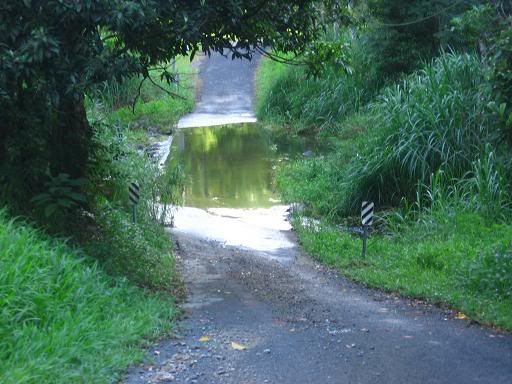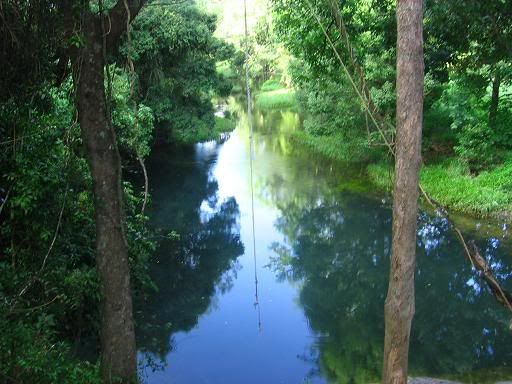 I did manage one detour for the sake of a little extra climbing. The name "Petsch Creek Road" should inspire visions of a ride through a forest along a creek bed. The reality is an 18% climb to a place where Tallebudgera Falls are probably flowing again behind some newly planted trees. Still, the views over the valley are worth the effort, even if the falls can't be seen anymore.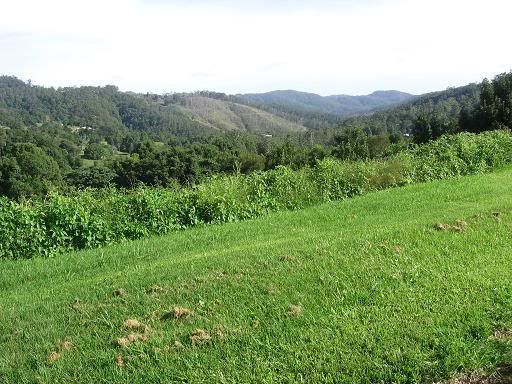 And so on to Sunday, and this time I joined my old riding partner Martin for a fairly routine ride to the hamlet of Duranbah, on the Condong Range, basically to see what was there. The promised rain never quite eventuated (somehow we missed it for the entire day), but there were other charms, particularly the early morning light on the South Pacific Ocean. The ride opened with the obligatory ride through the forests of Urliup, and some relief from the heat prior to the arrival of the forecast southerly change.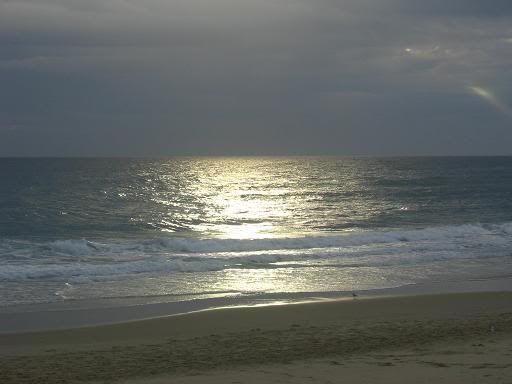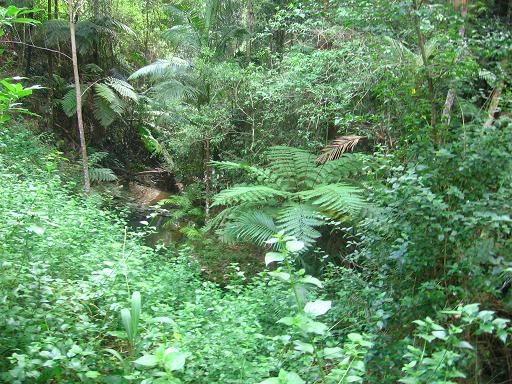 The change in weather arrived as we crested the Condong Range at Farrants Hill, before a delightful ride across to Duranbah. In the nature reserve there are some old fire roads which, while rough, may provide some interesting riding experiences in the future. Even though I was riding
The Black Magic
on it's biggest outing in over two years, time constraints prevented a full exploration of the area. The most likely destination of these tracks is Cabarita Beach or the area immediately north of it. We ended up catching a ride home on a southerly wind, with time to speculate on just where they might lead. One day...