Austinville Reborn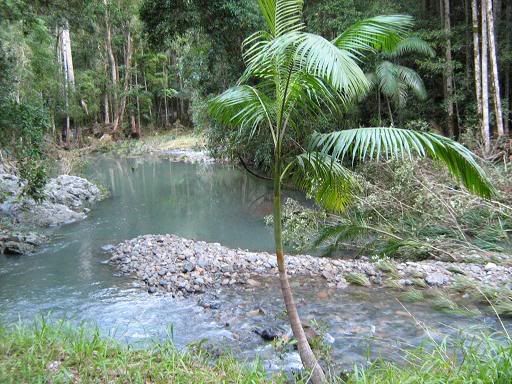 This update has been a little slow in coming, not because I've been lazy, but because those responsible for administering electricity supply in this part of the world have decided that the suburb in which I live is only entitled to supply for about two-hours a day. Only in Queensland.
On Saturday I took an early, unplanned ride to Brisbane. It was totally unremarkable apart from the fact that I forgot to bring that pump that I was meaning to take to Epic Cycles to be looked at, and that I was in devastating form when riding through the southern suburbs. Something far more interesting happened when I took a ride with Martin out to Austinville later in the day. Austinville is a small valley covered in rainforest in the Gold Coast Hinterland. It was, of course, flooded in the recent downpour.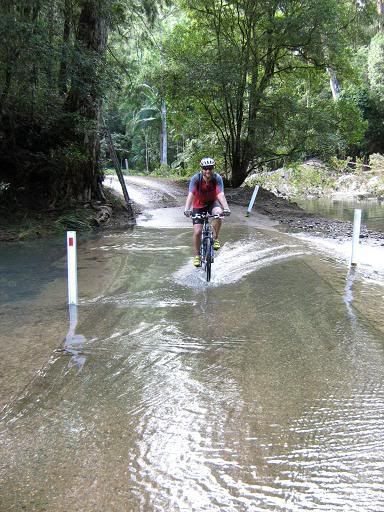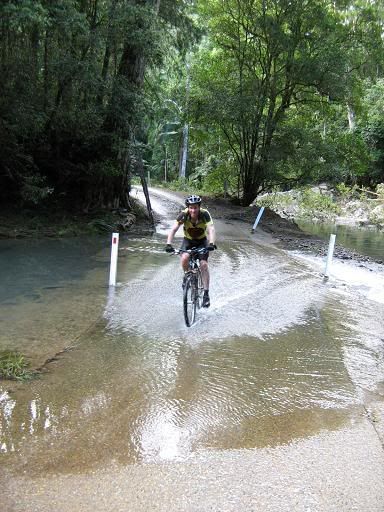 Yet while riding through the rainforest alongside the stream, we noticed just how clearer and fresher the water now appears -- despite the obvious damage caused by the flood. At times it was almost like being in New Zealand again, so fresh and cool was the stream. I made a point of riding across the flooded causeway about six times, just to enjoy the sensation of the cool, fresh water. Austinville had been reborn. It will likely take time for much of the vegetation to fully recover, but already the signs were there.