Valleys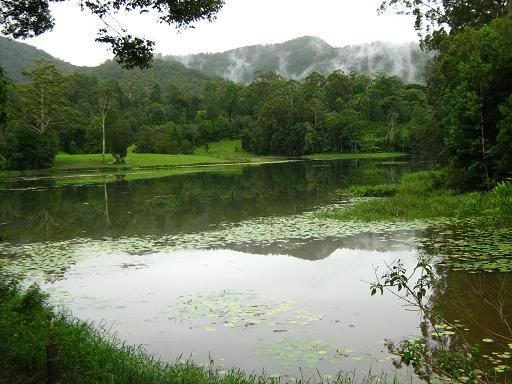 Saturday morning offered a great ride, and the chance to catch up with some friends after it for a bushwalk. The plan was to ride a quick 100km through Tallebudgera and Currumbin Valleys, then take a quick bushwalk with a group to Cougals Cascades. I could have opted for the climb of Mt Cougal, but a week out from the Alpine Classic, I thought better of taking on a muddy rock scramble.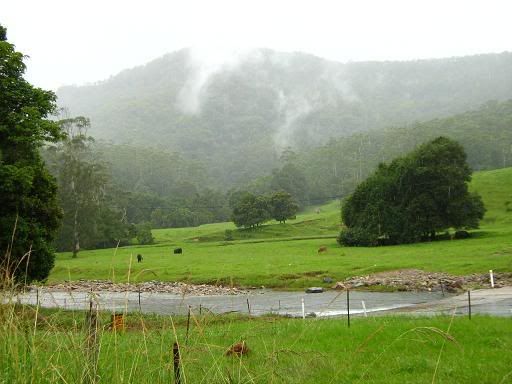 It was astonishing just how quickly things had been rebuilt in Tallebudgera Valley after the flood damage that engulfed the place a fortnight earlier. I guess it goes to show that the council can move on things when they really want to. Either way, the light showers that swept across made things a little more pleasant than they might have been en route to Currumbin Rock pool. I actually had my wires crossed about the start time, and ended up doing the walk twice to fill in the extra 90 minutes that I had.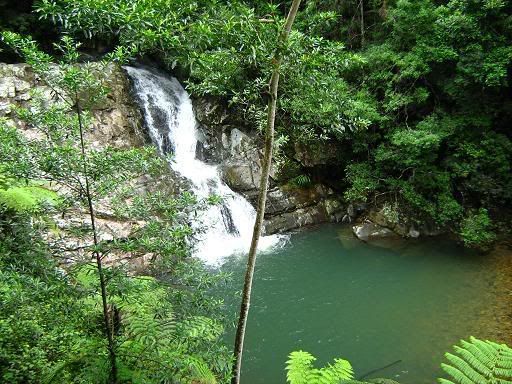 It was amusing to watch people sliding down the waterfall at one point. I'm not sure I'd try it myself, but it's their spine. All in all it was a pleasant way to spend a Saturday morning, and to get out of suburbia for a while.