Tunnel vision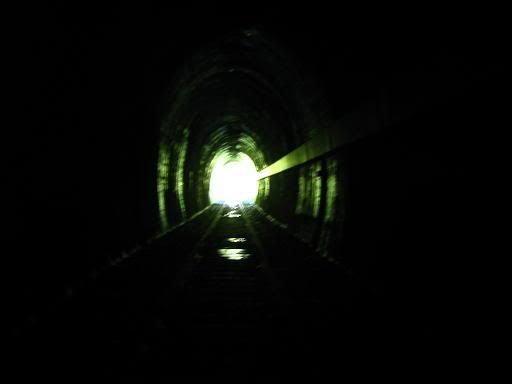 Yesterday was the long-awaited Burringbar Tunnel ride. I was expecting a relatively simple and easy cruise, with the daily distance promising to be no more than 140km. I should learn to never underestimate any ride -- ever. Yet for some reason, my own psychology continues to defy my experience. When will I ever learn?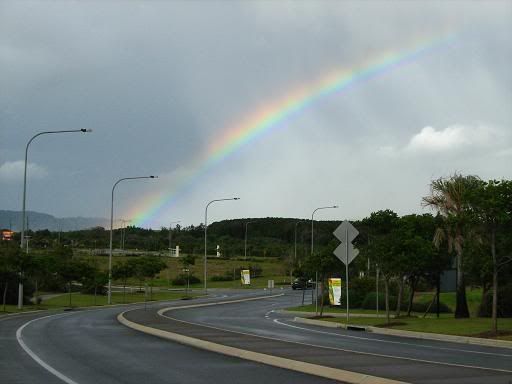 First of all, there was the flat tyre on the infamous "beer bottle" stretch at Casuarina Beach. I had actually avoided riding through that subdivision for a little over a year, but my alternative route through Chinderah was blocked with a "road closed" sign, so I had little option this time around. In truth, the flat tyre would do little more than delay the start of the ride, and would be the extent of my mechanical problems -- I'd get off lightly.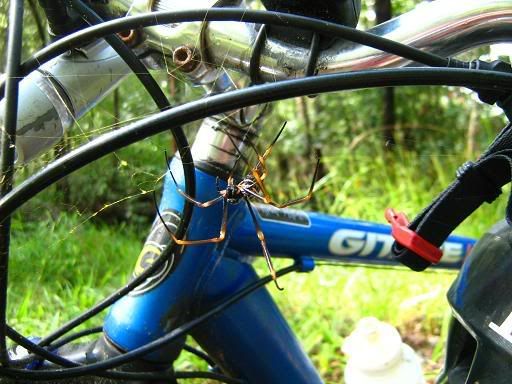 Ultimately, there would be only three of us doing this ride. Dave from Tweed Coast Treadly, and his usual riding partner Mark. We set off over the beautiful climb of Cudgera Creek road, with it's pretty switchbacks in the rainforest, and great views over the Burringbar Range. This time we would head for Wabba road at the top, but I managed to find another access point which eliminated the 26% gradient that we had to contend with last time around. The view from this point was absolutely stunning, as it passed through a slightly higher cutting in the mountain.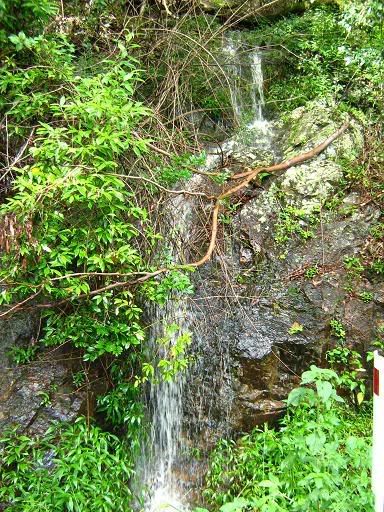 We started to negotiate the muddy, leech infested, slippery trails of Wabba "road". I managed a minor crash here (my fourth in four consecutive months), but the bruise to my hand was nothing compared to what would happen when Mark broke his chain not once, but twice. I've carried my own chain tool since the famous chain-snapping incident on Tasmania's Strathgordon road in 2004 (when my own frozen fingers prevented me from using it anyway), now I was using it on someone else's bike. We eventually had to take six links out of that badly worn chain, which limited the number of gears Mark had at his disposal. Still, the climbing gears were available, and that's usually all that matters in these parts.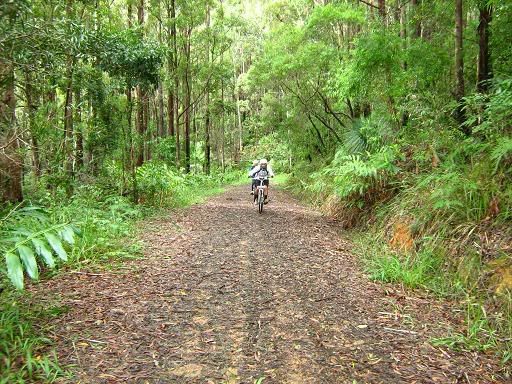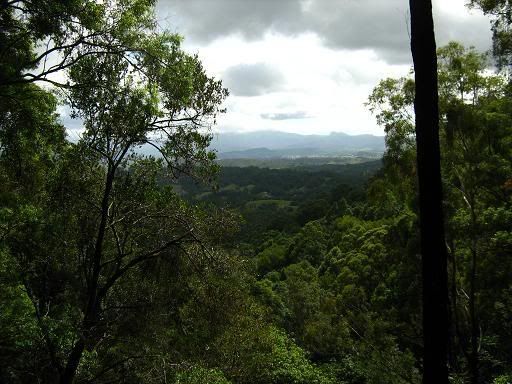 So it was on to Stokers Siding, and the track toward the Burringbar Tunnel. A narrow sealed road became a narrow dirt road, which eventually became a paddock next to the railway line. A little later on, the paddock disappeared, and we had to ride literally on the railway line. The sleepers caused a few (ok, more than a few) bumps. I realised that the best way to deal with them was to ride faster, but even that had it's limitations. The railway line has been closed (and accordingly unmaintained) for over five years. Without any trains using it, there's nothing to stop the incursion of lantana, which can result in a few additional scratches.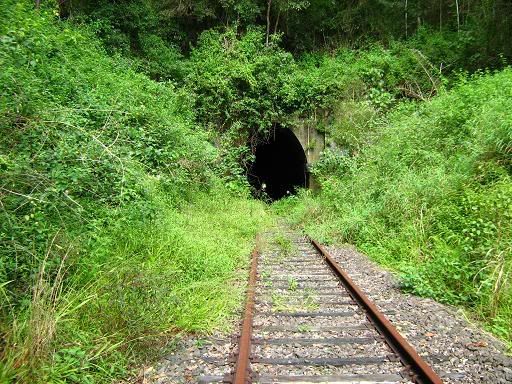 The tunnel itself lived up to every expectation, and more. The glow worms lit up the roof like the night sky, there were bats sleeping in any isolated patch they could find, and even a waterfall at the southern end (inside the tunnel). I rode through the tunnel, before walking back to explore it on foot (it was around 500 metres long). This was definitely worth all the aggravation earlier in the day. Lunch followed, before mopping up the final couple of kilometres and a rickety rail bridge into Burringbar village. Somewhere along the way Dave had buckled a rear wheel (probably a result of his crash, which I somehow didn't see).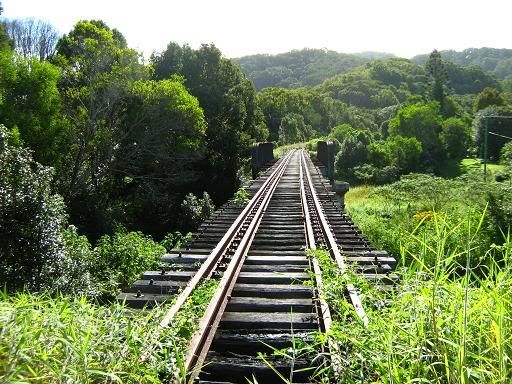 I'm not sure what the final leech tally was for the day. I ended up with four, but that was considerably fewer than anybody else (who said being anal about sunscreen was a bad thing). I do know that with only a flat tyre, I got off pretty lightly in the mechanicals department as well. I was dead tired at Burringbar, and decided on the "direct" ride home over the Burringbar range and Tomewin. I started to feel better shortly after setting off (it's amazing what removing leeches can do for your stamina) and promptly slaughtered every hill that got in my way, including the 350-metre climb of Tomewin. The tailwind helped a bit too.
Everyone's reaction after this ride was "never again", but it's amazing what 24 hours of reflection can do for your enthusiasm for this sort of project. This ride really was a special experience, and it's not everyday someone can ride along an old railway line
before
it's developed into a rail trail. The closest I've come to that was the track to Montezuma Falls in Tasmania some years back. Thinking back on it, it's definitely a ride I'd like to do again some day... maybe not tomorrow, but some day.