Coomera Gorge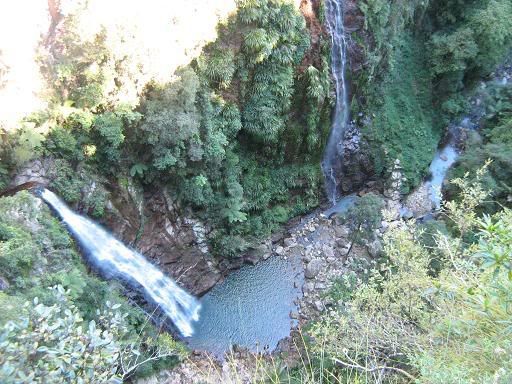 Last Saturday I set out for one of my ride/hiking expeditions in Lamington National Park with a group of friends. Doing this on a monthly basis this year has enabled me to visit places I hadn't previously known of. Anyone who has been reading this page since 2004 will be aware that walked the Coomera Gorge circuit some time ago, but after a three year gap, it was time to visit it once again. It is truly an amazing part of the world.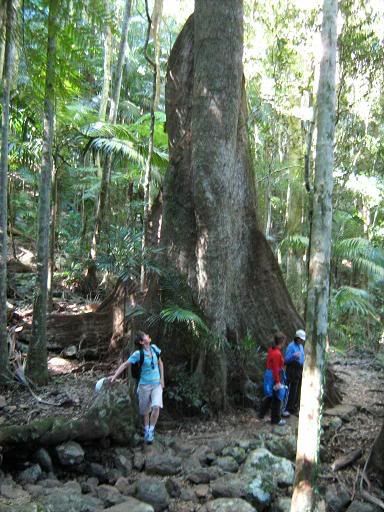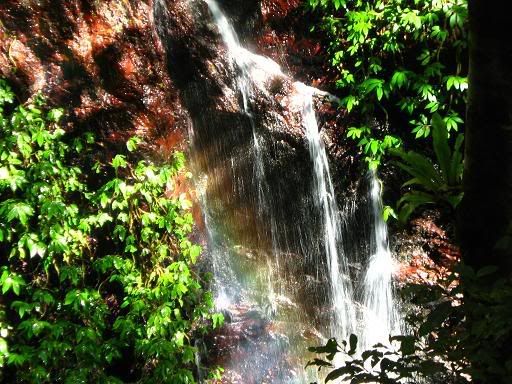 The ride to meet the group at the start of the track was almost "against the clock", as I got away a little later than I'd intended. I managed to time my arrival at the summit of Mt Roberts just perfectly as it turned out, meaning that I wasn't waiting around long. Along with the usual guests, today I had the company of a woman who had just cycled from Adelaide to the Gold Coast on a real back-country tour. I may consider something similar myself some day.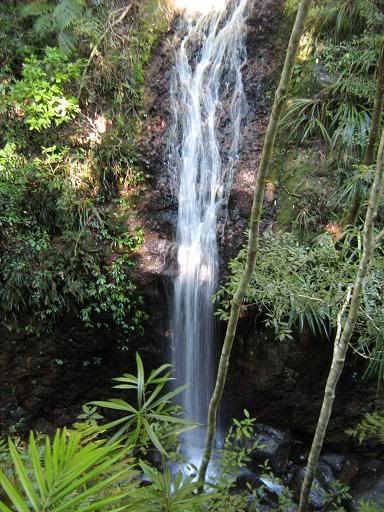 There was one minor moment of trepidation on this walk, a minor land slip on the edge of the track after putting my foot too close to the edge caused me to slide down around 10 metres toward a creek bed. No damage was done, but I'm told somebody was quick enough with the camera to snap it. If I see the shot, I'll upload it to this page -- that's a promise.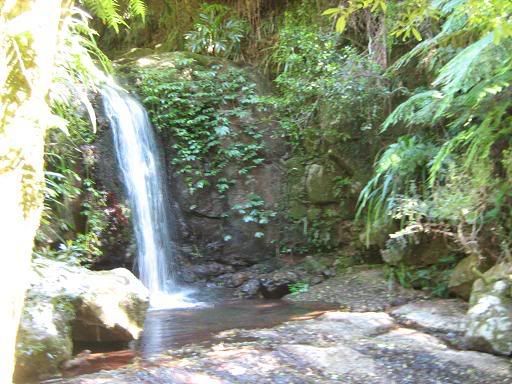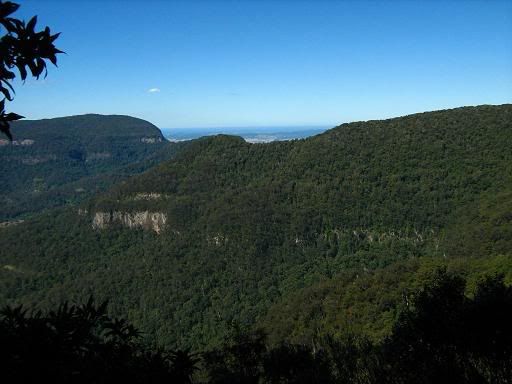 I was a little tired on the ride home, although I didn't notice that until I'd completed the descent back to the coast. My legs did have some complaints for the next two days, however. All in all, this was a magnificent day among great company. The next epic is Mt Warning (four days after I have three wisdom teeth removed), followed by Mt Barney's Lower Portals walk in October (another long weekend "tour" I think). Sometimes I feel extremely fortunate to have so many areas to explore so close to home.