The search for something more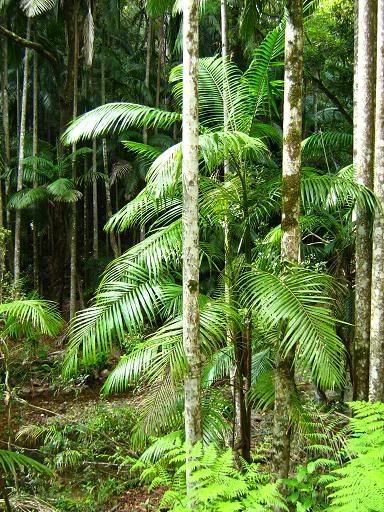 Sometimes I can't get enough
rainforest
. The "recovery ride" in
Austinville
was always going to provide plenty of that this morning, but today I was looking for a twist. Some time ago I ventured here with Martin on a freezing morning and explored some side tracks in the state forest. Those few that turned up had ridiculously steep (read:
unrideable
) gradients, but there was one striking out to the east that appeared to be relatively sane. It was this that I decided to explore today.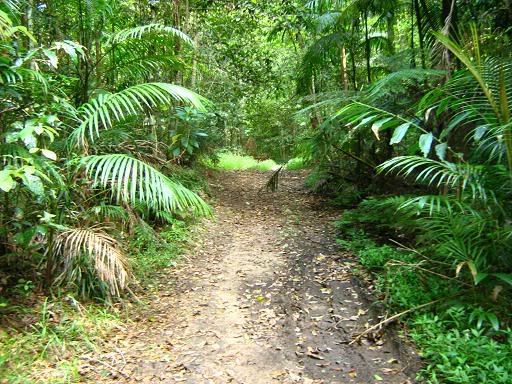 The "more
rideable
" gradient lasted for about 300 metres, until another vertical kick straight up the side of the ridge. This time I hid my bike in the bush (not that anyone was going to find it anyway) and decided to walk to see how far it would go. The track simply continued to climb relentlessly, but I was determined to get some idea of it. Along the way I passed all manner of interesting things, including exotic wildflowers and oddly-shaped trees.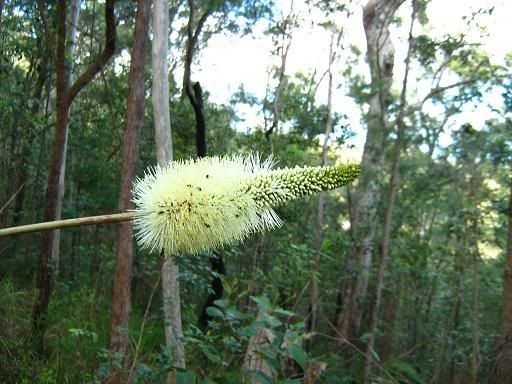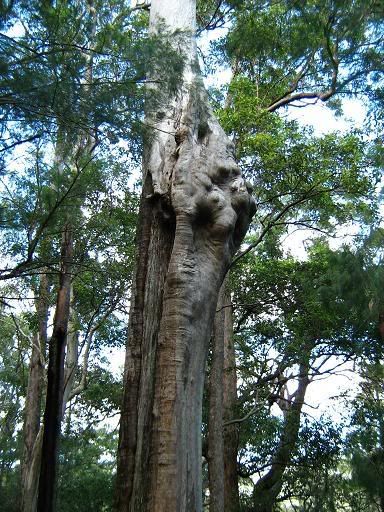 Someone had left a cap attached to a tree at one point on the climb, I can only assume that means that people occasionally venture out this way. The views were slowly opening up, if somewhat obscured by the thick vegetation. Eventually the "summit" of that ridge was reached. The track too a sharp turn to the left and descended in much the same way it had climbed. I decided enough was enough at this point, and it was time to head back. I will, however, return with a cut lunch one day, and find out just where this one leads. It could be the start of a whole new adventure.