The hideaway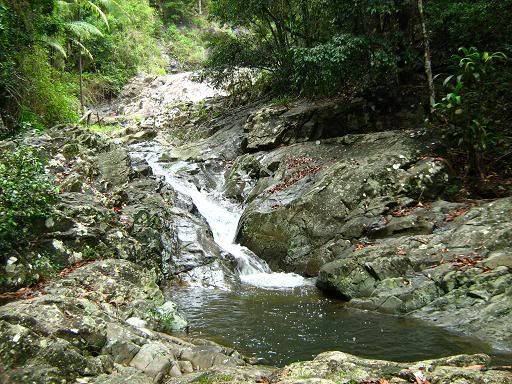 Deep in Tallebudgera Valley, hidden from the hordes of tourists that crowd this part of the world at this time of year, lies a very special place. It's here, among a grove of dense rainforest, obscured by a canopy of palms, there lies what may be one of the most amazing secrets of Southern Queensland.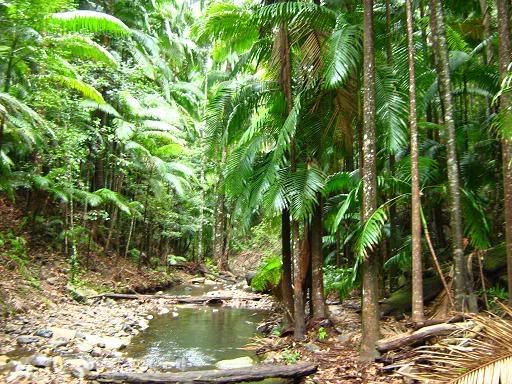 In truth, it's only through the goodwill of those who own the land that we're able to access it at all. Yet this is something for which we should be eternally grateful, for it is truly a wonderous place, a perfect way to escape from the madness of the city during tourist season. I am, of course, referring to Dickfos Falls, which I visited early this morning in an effort to find some peace for a while. Best of all, I didn't get a single leech bite on the walk along the stream through the rainforest to find the falls. Truly a miracle in these conditions.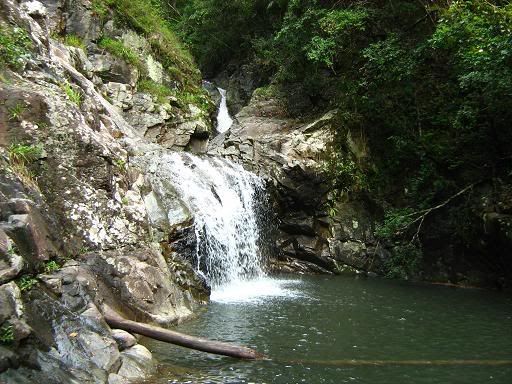 There was, of course, a ride of almost 80km to get to and from the falls as well. This was no reason to complain, as the surroundings of Tallebudgera Valley are always pleasant, and the people of the valley seemed to be full of Christmas cheer today. I spent so much time waving back to people that I might have thought I was back in New Zealand, had the humidity level been less than 169%. On days like this, I realise just how fortunate I am, that in the month or so that I've been back from New Zealand, I've already had several memorable adventures. Roll on tomorrow.