Back to "business"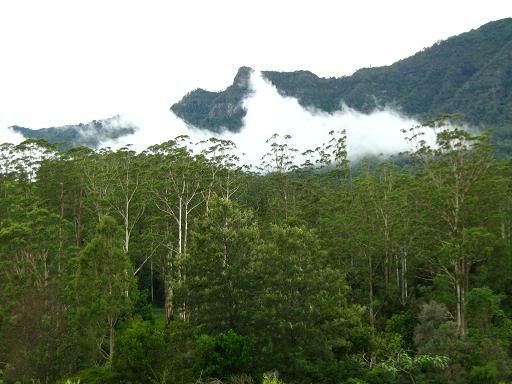 Yesterday was time to get back to "business" after being out of the country for the last few weeks. Martin and I had decided on a ride to Mebbin National Park, deep in the Tweed Valley. The promised rain during the day didn't really eventuate, and in this part of the world, that means high heat and high humidity. However, while the weather conditions could have been more pleasant, the scenery made up for it. As is becoming customary now, we started off passing through the rainforest of Urliup in the morning on the way South.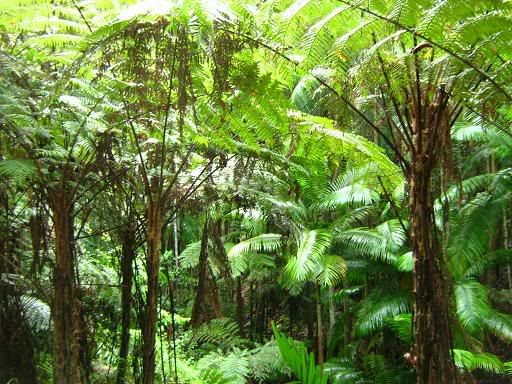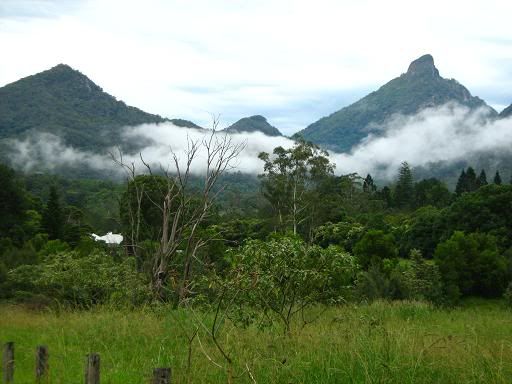 After this it was the usual route through Murwillumbah and Uki, with the surrounding mountains and patches of rainforest intertwined with rolling green hills. However, apart from a nasty stretch of road construction to the south of Uki, it was all pretty uneventful. A light shower passed overhead, which seemed to give the clouds hovering around the mountains another boost. Further south we passed a waterfall, before commencing the climb into Mebbin National Park.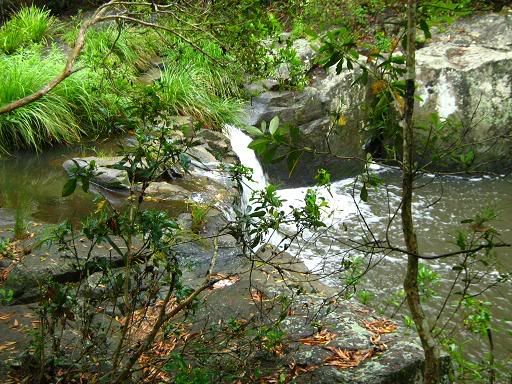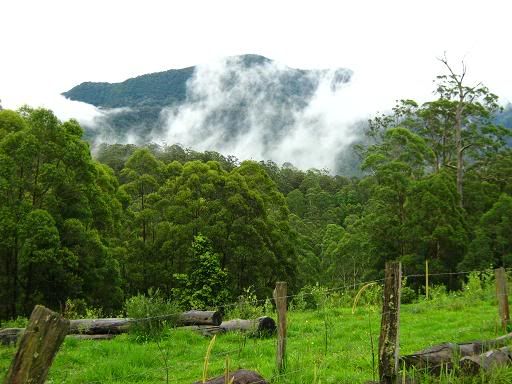 Considering my location, it was quite a surprise that it took me so long to originally discover this route. However, now that it's on my map, it's developed into a regular ride. The climb into the National park is quite taxing, being on dirt roads as it is. The moisture managed to keep the dust out of the equation, but our bikes still managed to get into a mess. This park actually shares a boundary with the Border Ranges National Park, and the resulting views to the west are testament to this. Eventually the summit was reached, which left us with a gently downhill ride through the rainforest back toward Uki.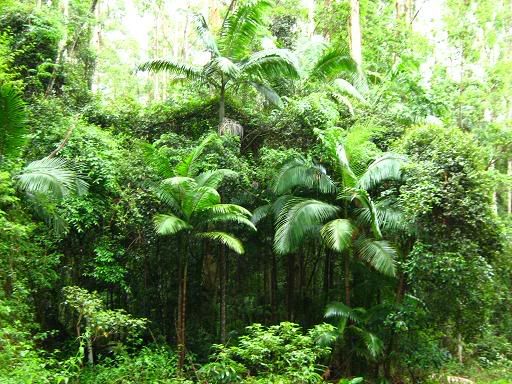 We rejoined the old Tweed Valley route for the return to Uki, and after a lunch stop, it was time for the ride home to finish off the 170km. The route back over Tomewin is shorter, but harder as it contains a bigger climb. This climb would prove my downfall this afternoon, as I tried to attack it in the oppressive conditions. I almost made the attack stick, but I really blew up just before the summit. I suppose there is a lesson to be learned here, to be a little more selective about when the attacks are to be made. It was, however, the final noteworthy climb of the day, so the ride home wasn't overly difficult.
All in all it was another extremely rewarding day. I have to confess to feeling a little spoiled, to come home to this after a holiday. Still, it means I have plenty to keep me occupied over the coming months. Roll on next weekend.