I am the God of Hellfire, and I bring you...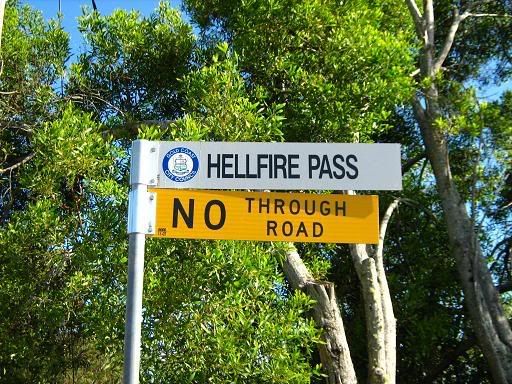 Sunday I decided to take the plunge and do it, Hell Fire Pass at Lower Beechmont. This seemed like the perfect final climb before the Alpine Classic next week. I have to say, however, that even this relatively small ride (66km total) managed to surprise me a little. I started with a little duplicity, as there was a road closure that I had to negotiate due to a triathlon. The official was asking me questions like "have you trained hard?" and "Do you feel good?". I just nodded blankly, and apparently that was sufficient to convince him that I was in the race (I wasn't) and let me pass through.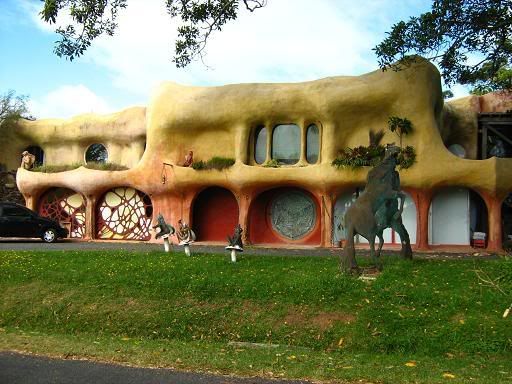 The next interest was at the top of the mountain after a pleasant cruise up the Beechmont Range. Apart from some examples of strange architecture and the pass itself (where the views were largely obscured anyway). Freemans road is the one that crests at the top of the pass, but there is a dirt track that goes beyond the end of the road through a reserve. It's here where there could be further interest in this ride. I didn't follow it to the end due to time constraints, but the track is most definitely rideable, and I'm told leads to a clearing with views in several directions. This is yet another project I have lined up for the future.
For today, however, I was content to just enjoy the sweeping views that I did have at my disposal, and the cool mountain air arriving from the southerly wind. I really couldn't have asked for much more on a Sunday morning.