Pedal mist out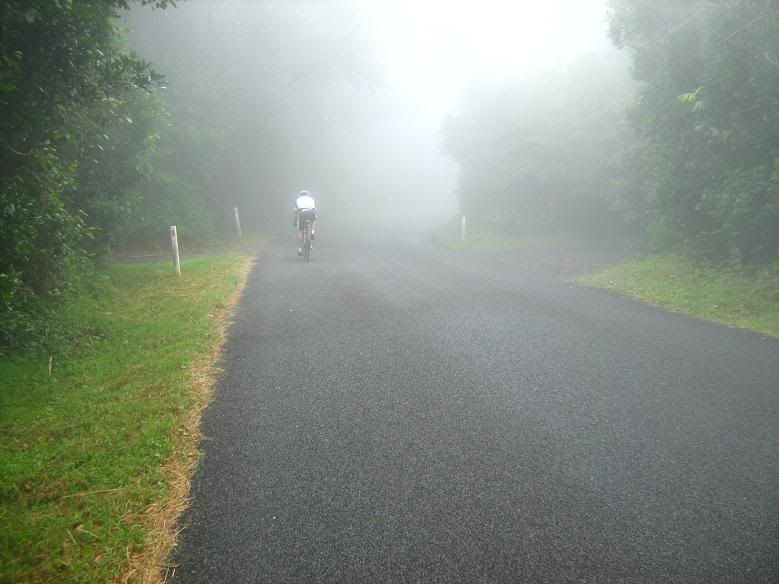 It's strange that I forgot to mention Saturday's trip to Springbrook. I ended up riding with a triathlete that I caught up to at Mudgeeraba, it was nice to have some company for the climb. Higher up, we encountered another group from the Kurrawa Surf club in Broadbeach. It's astonishing that while most cyclists on the Gold Coast don't attempt to ride to Best of All Lookout, this group from the surf club were doing just that. Unfortunately, their progress was halted when one of their group managed to crash somewhere on the climb.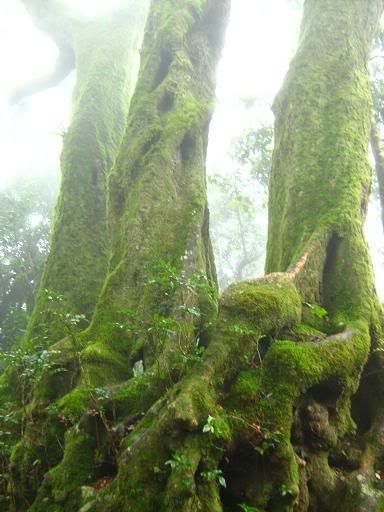 We continued, but above 750 metres there were no views to be had as the mist had rolled in thickly. Yet it's days like these that make mountain climbs special in my view. The summit greeted us with the coolest temperature so far of 2009 -- just 17 degrees C. It had been 25 overnight on the coast. We ventured out to the lookout, just to confirm the anticipated white out, then returned to the lower altitudes for the final descent to the coast.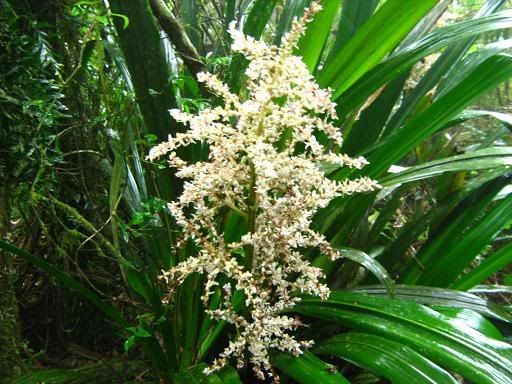 My regular riding partner Martin suggested overcoming "the nemesis" (a particularly nasty roller near Mudgeeraba) by staying in "The Dog", or the big chain ring. This usually works, but today the nemesis would find another way in, and I would break a pedal. I coasted along after this for a while, but broke it right off at Mudgeeraba. Luckily I was near enough to a bike shop to get the repair done quickly, but pedalling up the one hill in the village with one foot is an interesting experience. That done I mopped up the last few kilometres to get home.
* * * * * *
In a few short hours I fly out for the Alpine Classic, arguably among the hardest single-day rides in Australia. However, at present there is speculation that the 200km edition may be cancelled due to excessive temperatures on the weather forecast. If that's the case, I may be forced to ride the 130km edition in the morning, before tackling Mt Buffalo independently during the afternoon. Either way, it should be a great weekend. I can't wait.