History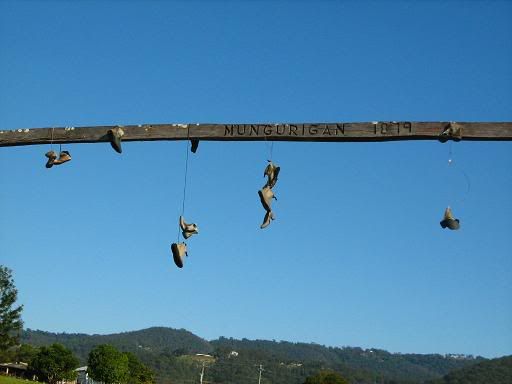 After a late night Saturday night I was chasing a shorter ride yesterday, just 117km. Since Springbrook road is still closed after a landslide, I decided to do the old Numinbah Valley ride the old way, via Advancetown lake. There was another detour required, through Latimers Crossing Road, because the road over Hinze Dam is also closed (as it has been since 2006). Still, it was pleasant, but the real attraction started on the old Nerang-Murwillumbah Road near the lake.
The road twists and turns, climbs and descents sharply by the lakeside in the shadow of the Beechmont Range. I should take this route more often, or perhaps I shouldn't. A causeway has been named Shingles Creek since I was last here, I was wondering if Swine Flu was going to be next. Still, the headwind slowed me down much more than any illness would have done. Numinbah Valley is like a funnel when the southerly wind blows, intensifying the wind speed to three times what it is anywhere else in the area.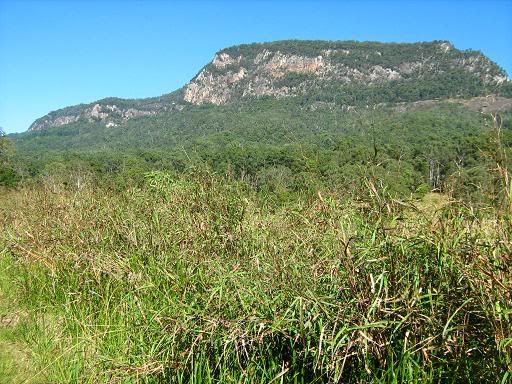 At the southern end, the valley flattens out, then climbs gradually, revealing spectacular views of Springbrook to the East, and Lamington National Park to the west, while climbing through rolling greenery. When the southerly blows, it's virtually impossible to feel the climb, but the scenery compensates. Just a few kilometres before the NSW border, the Natural Arch can be visited, or at least it could be if it were not also closed. It seems "closure" is the order of the day, but not in a legal sense. It gave me something to ponder as I crested the Macpherson range, and descended into the Tweed Valley.