Landslide!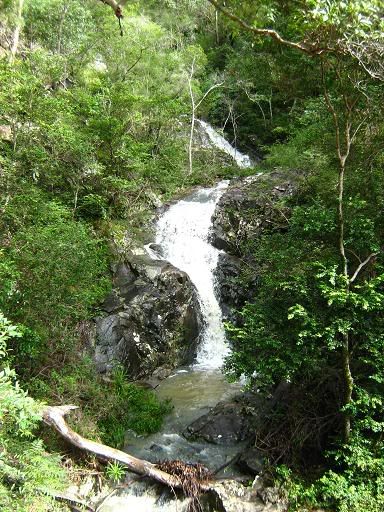 What a day this turned into. I actually got up this morning with a plan to ride south into the hills behind Mullumbimby. An early flat tyre and a memory lapse that resulted in me leaving my repair kit at home (but fortunately, remembering one spare tube, that I changed WITHOUT tyre levers) put paid to that. I then decided to just go to Springbrook for the morning instead. It would be a late start, but I could handle that.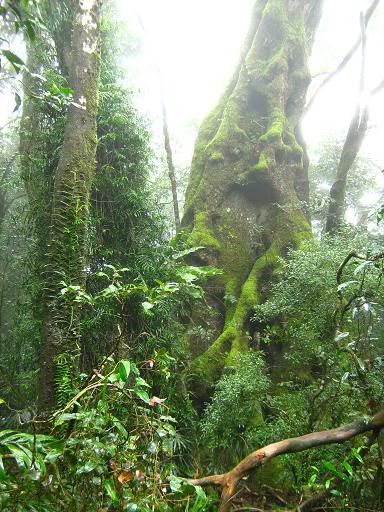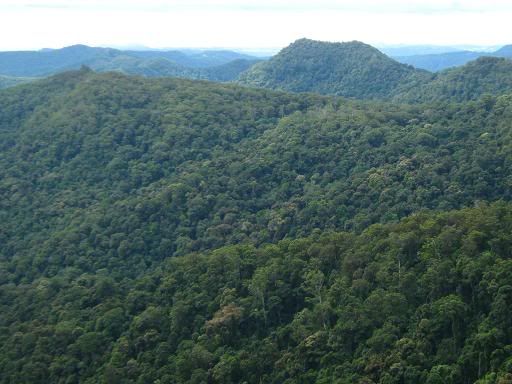 It's fair to say that it wasn't one of my better efforts on that climb, largely because of the muggy, humid conditions that tend to happen after the best part of a week of continual rain. As it was, I hung on and worked my way steadily to the summit of the mountain, where Best of All Lookout was, again, a complete white-out. I'm beginning to forget what the views from that place are like. After this, I headed back to the Eastern side of the escarpment, and the waterfalls. One of the things I love about the wet season is it's ability to take things that are already beautiful, and add some real magic to them.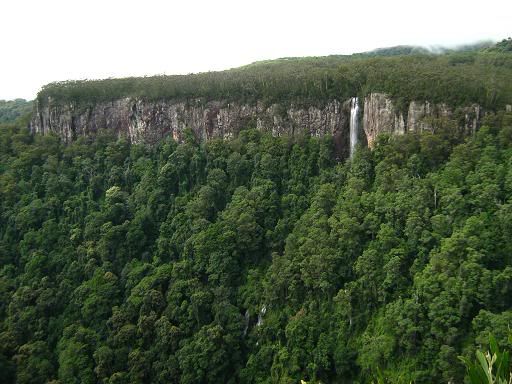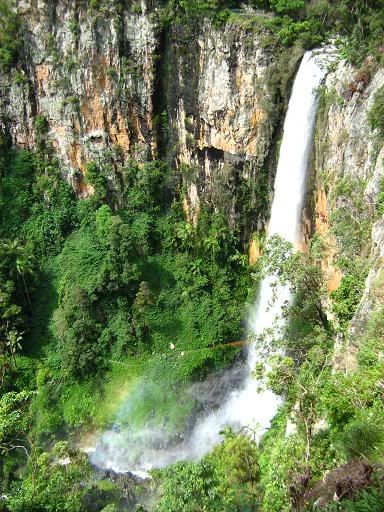 I first came to Springbrook in 1995, and have been coming here regularly for 12 years or so now. Yet the amazing thing about this place is it's ability to constanly produce things I haven't seen before. I have seen wildflowers here before, but nothing like what appeared in this little grove near Canyon Lookout on the eastern side of the plateau. They'll probably be gone by the time I return, and may never be seen again, but I was fortunate enough to see them today.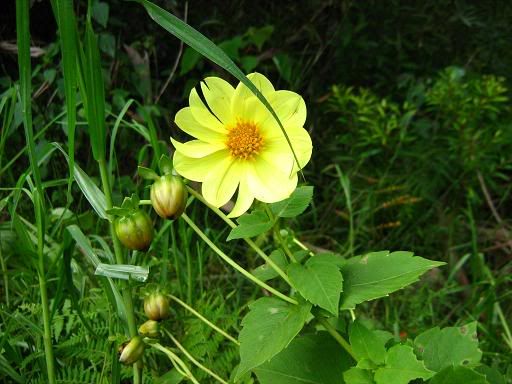 After a quick snack at the fudge shop, I decided to return to the coast, but there was one small problem. Now the road was closed, the result of a landslide further down the mountain, that's funny, I rode through earlier and it hadn't rained since. As it was, I returned to the coast the back way via Numinbah Valley and Advancetown, with a punishing but strangely enjoyable series of rollers adding probably 600-700 metres to the day's climbing total. I really need to ride this route more often, but I seem to say that quite often.
Upon returning home I consulted the Internet and discovered
this story
. I rode through that area 15 minutes or so before 10 tonnes of rock slid down the mountain and took out whatever was in it's path. The interesting thing here is that springbrook road had also been closed earlier in the morning due to flooding in the valley near Austinville, yet today was the first time it
hadn't
rained in a week.
Like I said, it had been a crazy day.