I have my mountain back!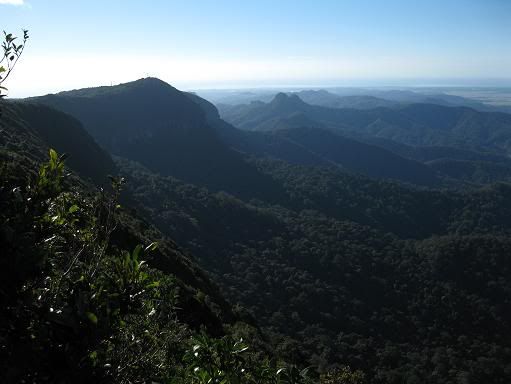 One of my cycling goals this year is to ride a vertical century, or accumulate 100 miles of total climbing before December 31. Oddly, I was actually a little behind schedule until last month, when I managed 17km of climbing in 31 days. Yet I had to do all that without being able to climb the highest mountain in the area, as it has been closed by the
landslide that came within 15 minutes of killing me
for the last two months. Well, the road to Springbrook was re-opened last week, but as I was touring around Crows Nest, I didn't get a crack at it until Saturday morning. It's amazing how I didn't think what happened last time, and simply headed straight for it.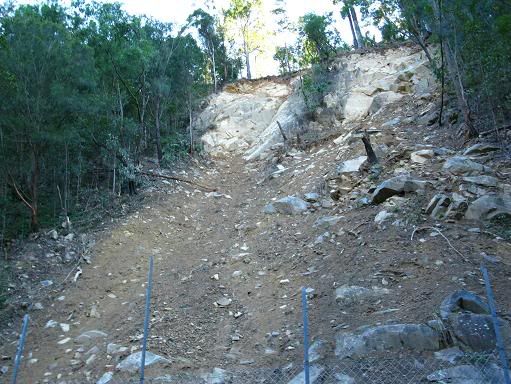 The landslide from before took out quite a chunk of the mountain, and the view from the inside of one particular narrow switchback will be scarred for some time. Oddly, given the length of time that the road was closed, there was surprisingly little work done in the area - only the erection of a rather flimsy 'fence' that won't even slow another landslide should it happen next wet season. Nevertheless, it was a good feeling to be back. Each mountain climb has a unique feeling about it, and Springbrook's was in evidence on a cool morning. I realised how much I've missed it since that crazy April day.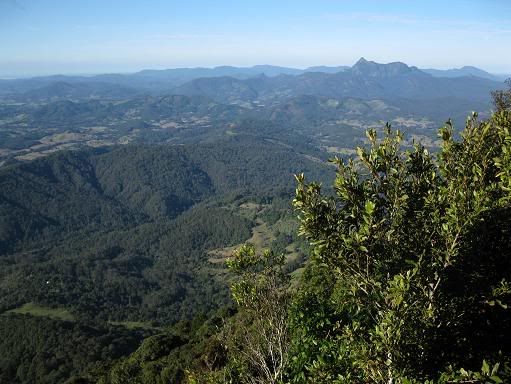 Yet something else about that place that's not often noticed is just how many different things there are to see, be it flower or exotic plants. I think that's why I keep coming back, even when the mountain threatens to throw rocks at me. Still, I don't mind, the variety gives me a great escape from suburbia, and a great way to spend a morning. Now that I have my mountain back, nothing is going to stop me!