Le tour de Tomewin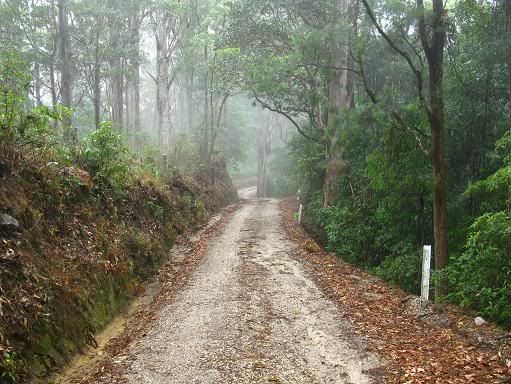 Believe it or not, I didn't ride last weekend. I had a nasty chest infection that effectively put paid to any riding plans I had. As bad as that was, it has now given me a chance to catch up on a few blog entries that I never quite got around to writing on recent weekends. The day after the Springbrook/Mt Nimmel climb in the previous post, I decided to seek out the dirt roads on Tomewin Mountain. The showers that were around promised to add a bit of spice to the ride.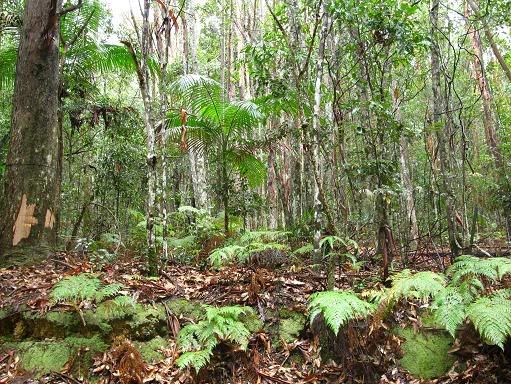 I started off with a ride through the rainforest at Urliup to commence the Tomewin climb from the south. It was perhaps a little ironic that the rain should stop as I ride through the first patch of rainforest, but there was plenty of that to come later in the ride. The rain did return for the climb of Tomewin, which allowed me to take nine minutes off the previous week's time on the 6km climb. More importantly, the rain brought out the mist on the top of the mountain, which made some of the views even more interesting.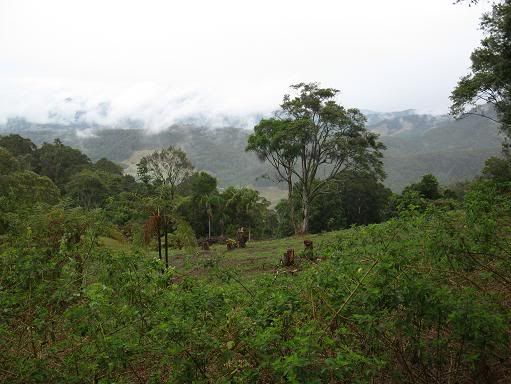 I took the detour along Garden of Eden road, taking in the sweeping views and the rainforest. Astonishingly, the rain that fell earlier in the week (the first in four months) hadn't cut up the road at all, which made the whole thing easier to negotiate than I'd expected. The most exciting thing that happened on this stretch was reaching the end and realising my sunscreen was still at home. Fortunately, it was only a half-day ride and it was raining -- maybe I could escape the ride without any more melanomas.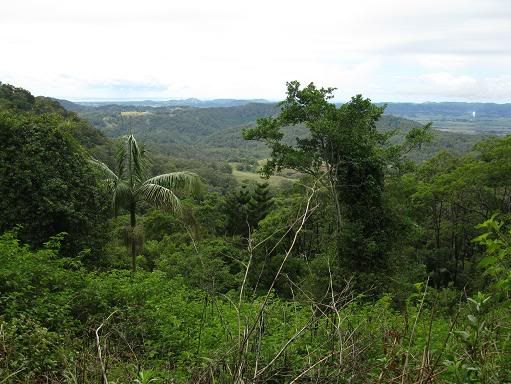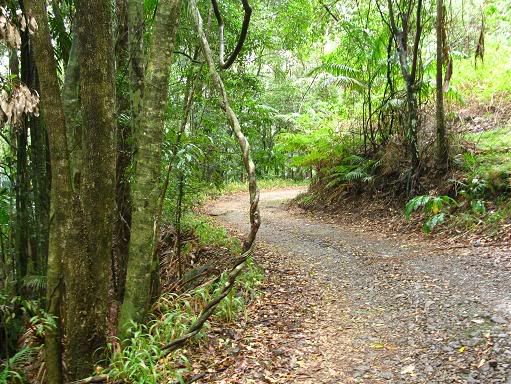 After that it was time to head out along the old Glengarrie Road. Up until a few months ago, this road used to skirt the top of the range, before winding it's way back to the coast at Bilambil. The rich boys have moved in and now the road at the top of the pass is impassable, but much of the road from the western side is still rideable, and still beautiful. I followed it across the top of the range, taking in the views until I reached the really rough part, before returning to the main road. I realised on this stretch just how much I miss the ability to ride the full circuit.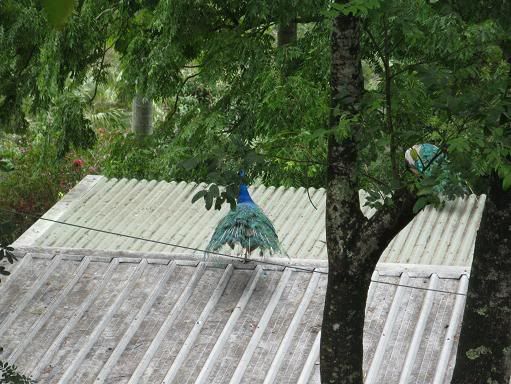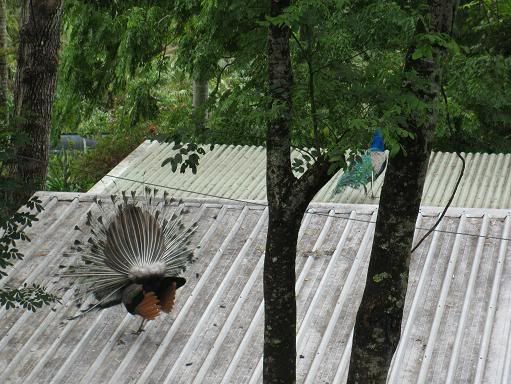 On the final descent on the ride home there was a final surprise. One of the old mountain houses was being raided by peacocks. One of them was sitting majestically on the front gate when I arrived, but didn't hang around for long enough to take a picture. Still, it was an interesting way to finish the ride, and gives me the opportunity of another half-day ride to add to my list.