Rising above
Some of the people reading this from colder parts of the world may not appreciate the sentiment, but the heatwave engulfing South East Queensland is now almost four months old. Consequently, it was with some relief last Saturday that I was able to spend a couple of glorious hours riding high on the Beechmont Range, and managing to breathe some cool mountain air, while the surrounding lowlands sweltered.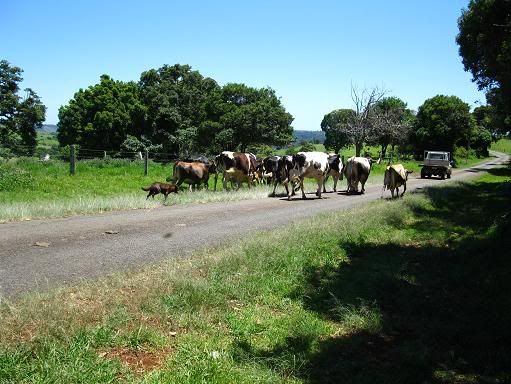 I've been coming here for a number of years, at times when I've needed a quick getaway, when I've been short of time and just wanted a change of scenery. Of course, the climb up the mountain is also a good way to release the frustrations of the week, and there were plenty of those around last week. As it happened, I was climbing the mountain on about two hours' sleep from the night before, but after a slow start, the mountain air woke me up in it's gentle way.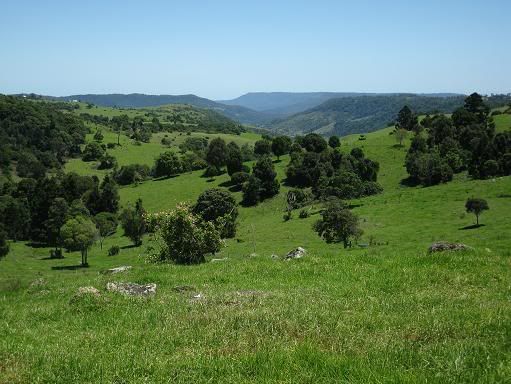 The other thing that's astonishing on the mountain is the enternal greenery. Astonishing because it's now over five months since the last substantial rain. Yet this area never seems to be affected. It was yet another refreshing realisation as I crossed the plateau en route to Binna Burra, where another would opens up in the rainforests of Lamington National Park. On this day, however time was short, so I had to be content with a detour along the often ignored western spur of the range, where I was able to watch the mountains roll away in the distance.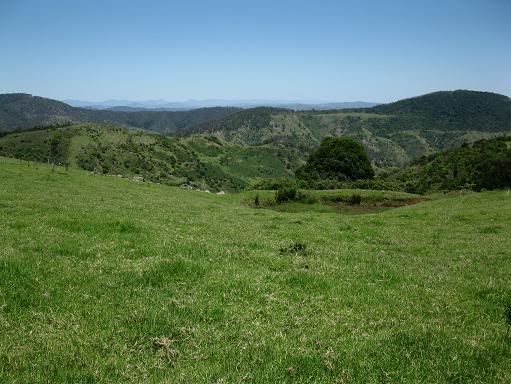 It was a nice escape for a couple of hours, before returning to the coast, and the heat. It's a 7km descent from Lower Beechmont to Advancetown, and I'm fairly certain the temperature rose by at least 7 degrees during that ride. Sometimes I really wonder about the wisdom of coming home at all.