Tosspot of the week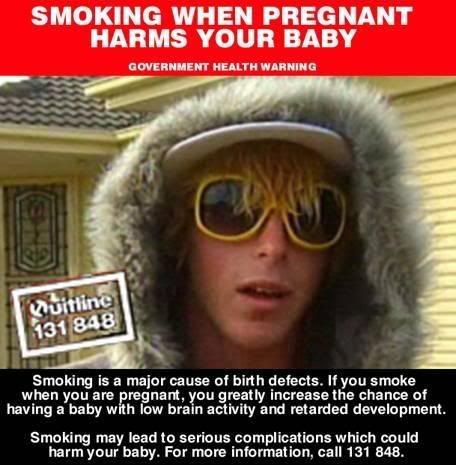 Every so often, a story comes along that makes you wonder how some people actually manage to get through day to day life:
http://www.goldcoast.com.au/article/2010/04/28/212645_gold-coast-news.html
Head alien made me crash, court told
Leah Fineran April 28th, 2010

Damian James Amos has pleaded not guilty to dangerous driving on the grounds of insanity.

DAMIAN Amos says he was just following orders from a 'head alien' when his car sped into another vehicle at Broadbeach in 2004, killing a Gold Coast grandfather.
But the Crown alleges Mr Amos was simply drunk.

During the opening day of his trial in Southport District Court yesterday, the 32-year-old pleaded not guilty, on the grounds of insanity, to the dangerous operation of a motor vehicle, causing death.

The jury was told Mr Amos had a history of paranoid schizophrenia and had not taken his medication the morning of October 9, 2004, when his car, travelling at 140km/h, rear-ended the hatchback of 58-year-old Keith Evenis on the Nerang-Broadbeach Road.

The massive impact shunted the hatchback forward 74m into a tree. It exploded in a fireball, instantly killing Mr Evenis.

Defence barrister Angelo Vasta, QC, told the jury Mr Amos's driving in the 70km/h zone could only be described as 'maniacal' but argued his client was not guilty.

He said Mr Amos should not be held criminally responsible as he had suffered a psychotic episode while driving and 'lacked capacity to control his actions'.

A document of facts accepted by both the Crown and defence was read to the jury stating that the traffic accident happened shortly after Mr Amos had been ejected from the Carrara Gardens Golf Club for hitting balls at other golfers.

Mr Vasta said his client left and drove east on Nerang-Broadbeach Road when he had a psychotic episode and believed he heard instructions from a 'head alien' to immediately return to his Broadbeach Waters home.

"The head alien told him he had to get home and he wanted to obey the command and he drove in a way that showed he was in control of the head alien," said Mr Vasta.
Yes, that's right, of all the excuses we've heard for vehicular homicide over the years, things like "I didn't see him", "I was drunk/stoned/talking on a Mobile phone/whatever other illegal act judges don't penalise" etc, now someone actually says they were instructed by aliens. I don't know what's more ridiculous here - the fact that someone has gone before a judge (with legal advice) and made such a claim, or the fact that the reluctance of Australian judges are to actually convict anybody these days means that it might just bloody work, and this guy will be behind the wheel of a car and ready to do it again by the end of the week. I don't know whether to laugh or cry about this one.
In other news, Pauline Hanson apparently hasn't had enough publicity to feed her ego lately, and consequently had a whine about New Zealand immigration officials actually doing their job and questioning her about her jail stint from a few years ago. The irony of Pauline Hanson being detained by immigration officials and then whining about it is actually quite amusing when one considers her "policies" from a few years back. However, the simple fact is, the immigration officials in New Zealand were simply doing their job in questioning a foreign national entering the country about a prior criminal conviction. I suspect the same would have happened to me in Auckland or Christchurch had I fraudulently registered a political party, then pocketed the donations from the rednecks dumb enough to actually believe the crap that came from the One Nation "party".

Frankly, Ms Hanson is very lucky not to still be in jail, and since law enforcement was something she was apparently in favour of, she's the last person who should be complaining about being questioned about a criminal record.