The Garden of Eden returns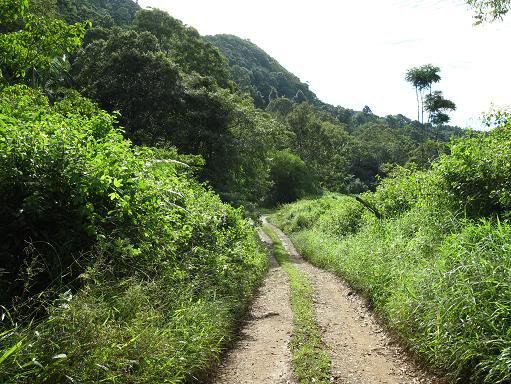 Not content with doing a century on the Anzac Day weekend (would you believe it was now two weeks ago), I backed up for another 100km on the
MTB
the next day. I joined Martin for a ride up
Tomewin
and across the dirt track that I had previously thought closed across the range and back to
Bilambil
. The early part of the ride involved negotiating the annual litter fest that passes for the Anzac Day Parade at
Currumbin
. One wonders just how people can claim to "respect" the sacrifices made by the soldiers of generations past when they dump their rubbish all over the country these brave men fought to protect.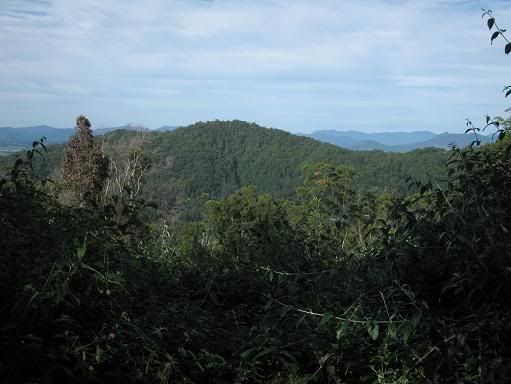 After negotiating the ride to the summit of
Tomewin
, it was time for the real ride to start. The dirt track across the top here really passes through some amazing scenery, and as far as I'm concerned, the fact that parts of it are extremely rough is even better, it means I can slow down and enjoy the scenery. What surprised me today was how easily these rough parts were negotiated, given the rain that had fallen overnight, and the mud it had generated.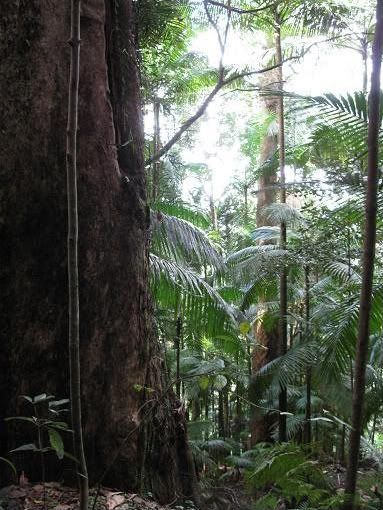 We crested the summit after the ride through the
rainforest
, and eventually took the long descent into
Bilambil
. This is actually quite deceptive as the initial descent is followed by a couple of climbs as the road winds around the hills, before the final 'landing' at
Bilambil
. Another beautiful day was racked up, the only disappointment was that the bakery at the bottom of the hill hasn't won an award since 2007. Lift your game, boys!