The search continues
My obsession with finding the way to Horseshoe falls continues. Last Sunday I joined with a friend of mine to explore further the area around the falls. We started at the top of the unmarked Chesters Road in Numinbah Valley, and headed up the hill. These falls are actually on the western side of Springbrook, which means they may be accessed one of two ways. We opted for the bottom way from the valley.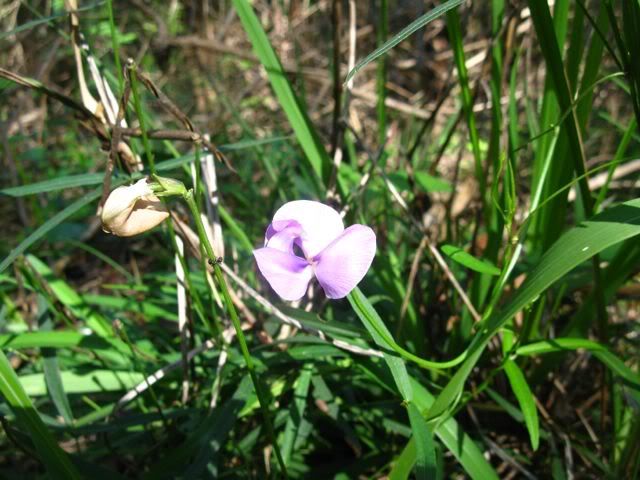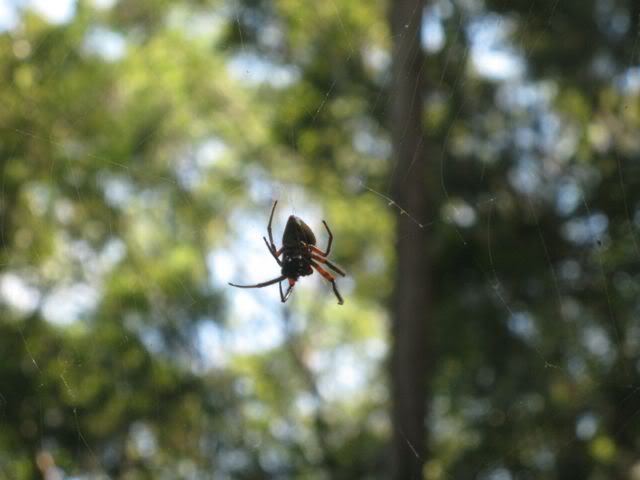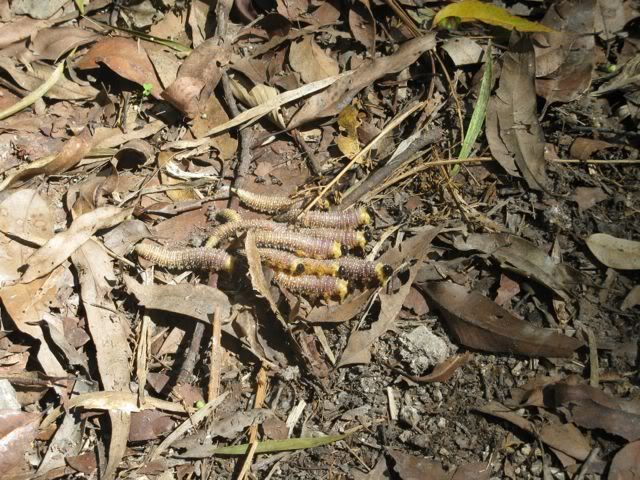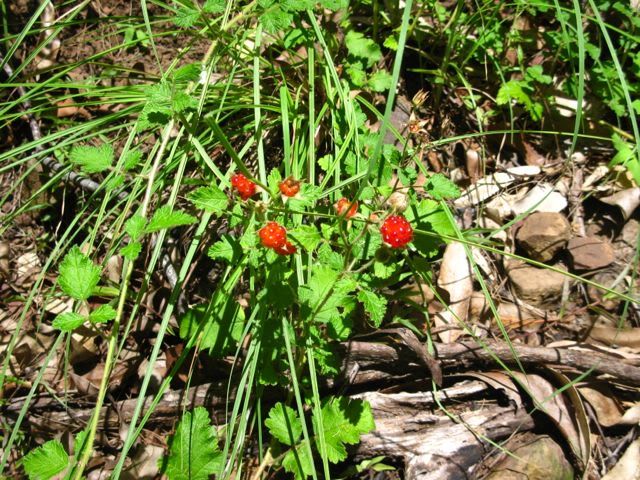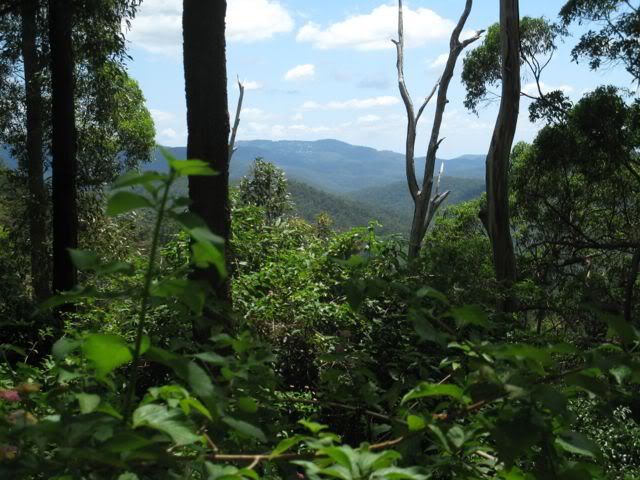 A few rather interesting discoveries along the way ensured the trip was going to be worthwhile whether or not we found the way to the falls. The two tracks leading off what I thought was Chester's road up the hill actually resulted in dead-ends. We started making our way back to the trailhead, figuring that was pretty much that, but with time up our sleeve, we found another track branching off. We later discovered that this was the old Chester's road, despite being slightly more overgrown than the others.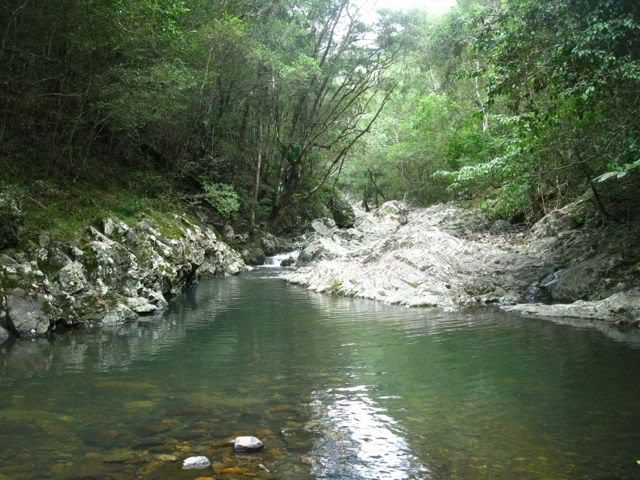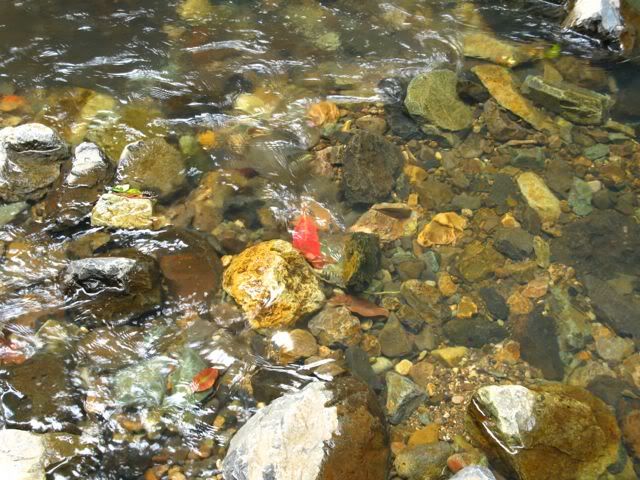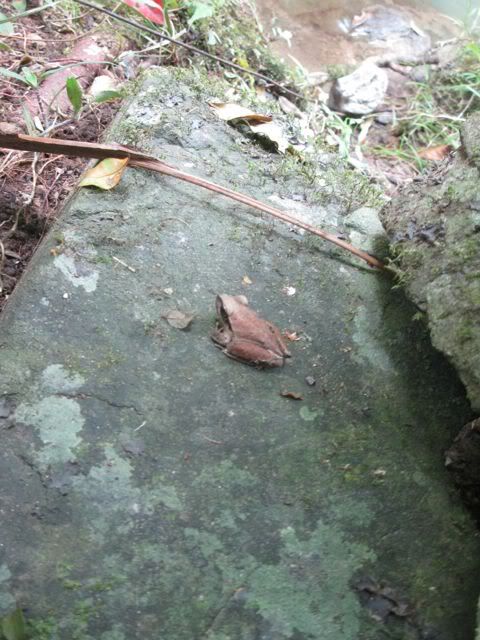 This particular track eventually led straight down to Waterfall Creek, the source of Horseshoe falls, with quite a descent into the gorge. A big cloud was now approaching from the south, but we decided to wade through the creek, largely because the water was so beautiful on a hot day. A little further up the creek we realised we were running out of time, so we made our way back along the creek, and eventually back to the top of Chester's Road. Along the way we found another trail that branches off toward the falls, could this be the missing link? All will be revealed in the near future.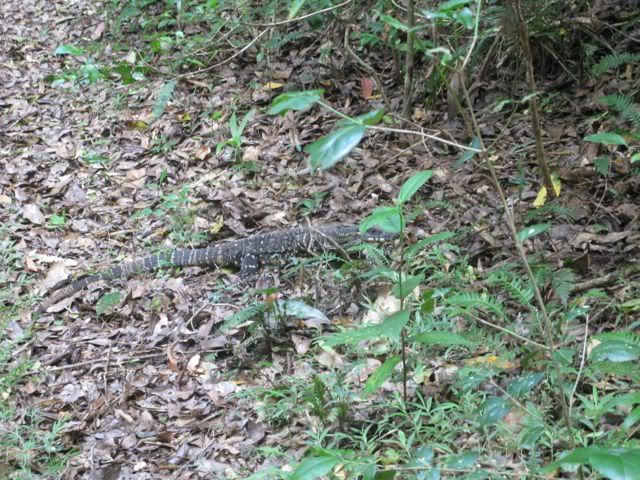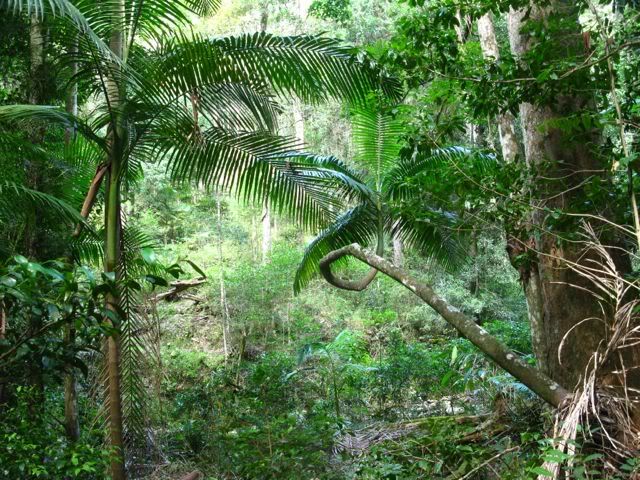 15 minutes before the end of the track, the rain started. By the time I started the ride home, it was a downpour. The dirt descent of Chester's Road now had rivers running down it. It's times like this I'm glad to have had "the crash" last July, because otherwise I might not have bought the Salsa Vaya that handles so well in these conditions. I dealt with the descent, then returned to the ride home through Numinbah, Advancetown and Nerang. I haven't ridden through a sustained downpour like this since the
typhoon in Japan
back in 2010.
The rain didn't seem to ease off at all, but on what was otherwise a hot day, it was simply relief. I was loving it. I explained how much I was loving it to a couple of horse riders I saw at Advancetown. I'm not sure they shared my enthusiasm, but who cares? It was a great way to conclude a wonderful day. May there be many more of them in the future.