False alarm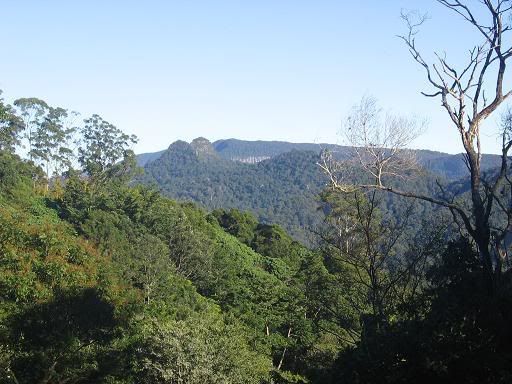 Well, the "sunspot" on my face turned out to be nothing. Having already had a skin cancer removed earlier this year, I suppose it always pays to be cautious about these things. There is, however, still a nagging feeling that it was a waste of time, but that's probably a lesser evil than still worrying about it. The most effective means of eliminating these nagging thoughts is to find something else to do, which I promptly did this weekend.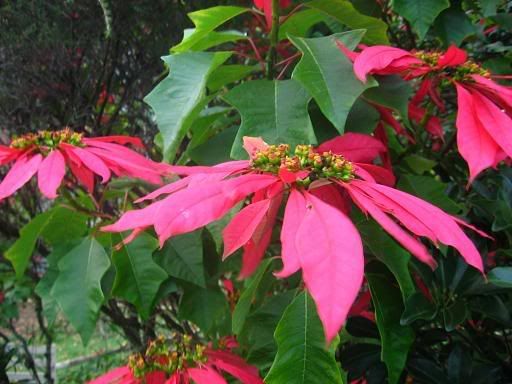 It started with a ride through
Currumbin
Valley on Saturday morning before seeing the doctor. At one stage in 2005 I was riding here almost every weekend, so it's something of a surprise that it was only the second time I'd ventured this way in 2007. It's always a pretty ride, and I can always find something to keep me amused. I was also reminded here that despite all the fuss made over the "rain" last week, a lot more is needed. Nevertheless, there seemed to be plenty of greenery around, despite the falling creek levels.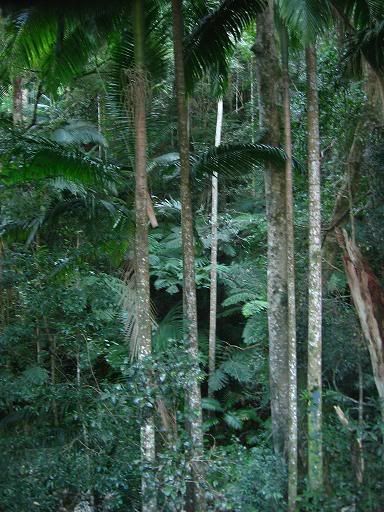 Sunday was an opportunity to re-visit one of the Tweed Valley rides that I've almost neglected thus far this year. It almost didn't happen. First I took far too long to get ready, then 3km into the ride I realised I'd left without my trusty
Camelbak
. At that point I also realised I'd well and truly overdressed for the conditions (which were about 3 degrees warmer than predicted, but a cynic like me should have seen that coming). Fortunately, I quickly pulled myself together and got on with the ride.
In doing so, I found a new strategy for attacking the early steep section on the
Tomewin
climb (one that I later used on the return via
Bilambil
) taking advantage of the false flat where the gradient is "only" 8%. Attacks on hills aside, Sunday was a wonderful day to be out. The southerly kept "winter" temperatures down to a reasonable level (I think I only recorded a max of 25 degrees C), and the views over the mountains were as clear as I've ever seen them.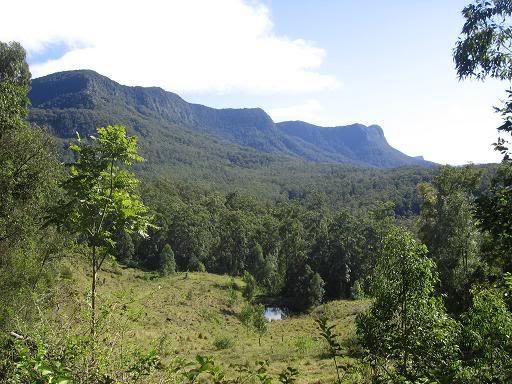 About the only annoyance of the whole weekend was the group of drunken morons who had decided on a bottle smashing contest on one of the dirt roads the evening before, and on a road-blocking contest on the Sunday. I managed to evade them fairly easily as it turned out -- glad of my peak-hour lane-splitting skills. The rest of the ride was, however, very pretty, with the greenery of the surrounds once again evident.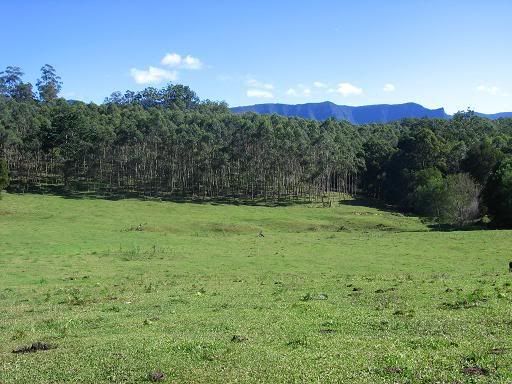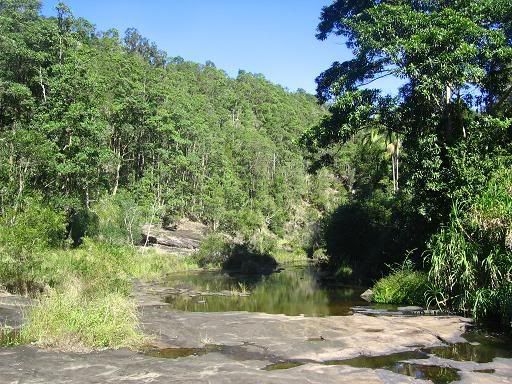 I went through a ritual in the final stretch of setting myself a target "arrival time" for the last 40km or so -- one that seemed impossible at that stage. I then when
through
he phases of "don't be stupid" (at the bottom of the
Bilambil
climb), "I might just bloody do it" (at the top of said climb), "Piece of cake" (at the start of the final flat coastal stretch with a tailwind), and finally "well, at least I got close" (after being stopped by the umpteenth red light on the way back). It was an interesting exercise, but a largely pointless one on reflection. Still, it might help in preparation for the
Audax
season next year.
Right now I'm trying to build everything up to the Scotland tour which is now just 18 days away. In one sense, not going away to the Darling Downs as I'd originally intended was a blow, but in another, I'm glad to have put another imperial century into my legs at the weekend (187km on Sunday's Tweed Valley ride). It's now just a matter of how I fill the remaining two weekends.
I'm considering contacting the Brisbane Bicycle Touring Association about something next weekend, but I'm not sure yet. The ride itself isn't huge, but getting there and back would give me some kilometres, with the added bonus of self-sufficiency. On the other hand, there are several local rides here calling my name. Obviously I have 24 hours to make a decision, and it's all just too hard. Too many rides and not enough weekends.