Ouch, that hurt!
It was last night that I was taking a gentle recovery ride through the
rainforest
of
Austinville
. This place is truly serene during the evening, and it's place to breathe deeply and take in the
rainforest
air. Unfortunately, my meditative experience was disturbed by a rather large rock. It didn't cause me to crash, but it did skid backwards off my front wheel, coming back toward my right foot at some indeterminable speed, just as my right food was swinging over the pedal in the opposite direction.
The speed at which it all happened meant that I didn't have time to move my foot into such a position that I could deflect the rock with the sole (which is a little more robust than the rest of the shoe). Consequently, I now have a rather nasty blister on the big toe of my right foot. It's not a major problem, but it was sore for the entire ride home last night. For all that, it was still a very pleasant ride. The glow worms are coming back after the storm that took a lot of them away two months ago, and having the headlight light up all the
rainforest
ferns as I ride through is an almost spiritual experience.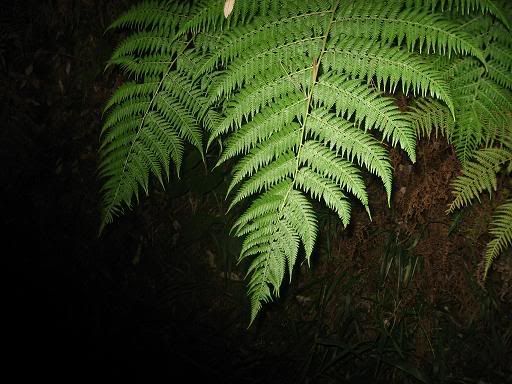 Unfortunately, I can't be so complimentary about my ride to work today. In the morning it was idiot city -- even more so than usual (which by Gold Coast standards is saying a lot). On the ride home I had to negotiate my 14
th
flat tyre for the year. If practice makes perfect, I must be getting pretty good at changing flat tyres.