Final Countdown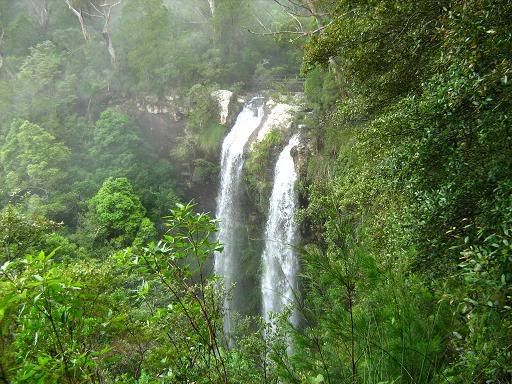 There are now just days remaining until my first major cycling event of the year. If any of the Victorians who read this page want to get in touch while I'm in town for the Alpine Classic, they should email me at the_chris_man_50 at yahoo dot com. On Sunday I decided to spend a day at Springbrook, the ride up the mountain would provide a decent hit out a week before the Alpine, the plan then being to walk the 17km Warrie Circuit before riding home.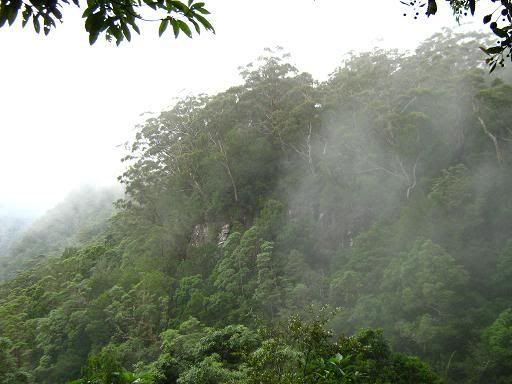 Things didn't quite go as planned. The ride up the mountain was pleasant enough, if a little tiring after the previous day. Unfortunately, much of the Warrie Circuit was closed due to landslides after the torrential rain that fell a couple of weeks ago. I did, however, manage the 5km Twin Falls circuit, which provided stunning scenery in and of itself.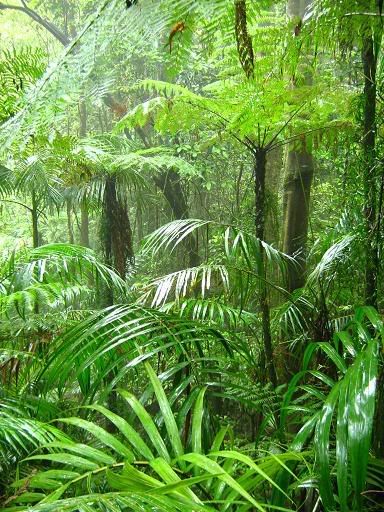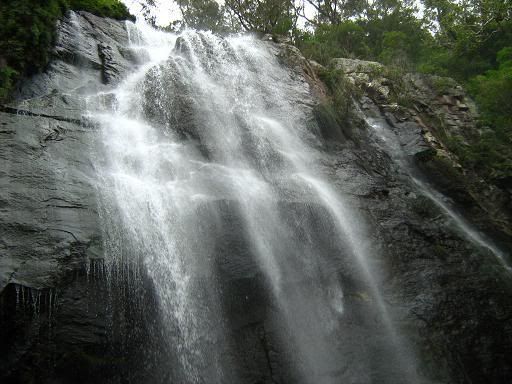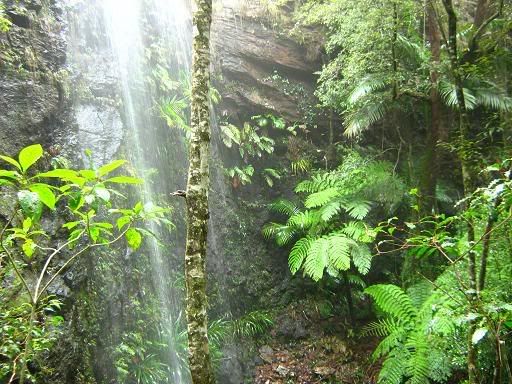 In view of my shortened walk at the top of the mountain, I opted to instead take the walk around Purlingbrook Falls on the slighty lower slopes. That too, was closed due to landslides. Maybe that was a sign that I should have been home resting up, but I did manage to get a look at the falls. It's the most water I can ever remember coming over the falls.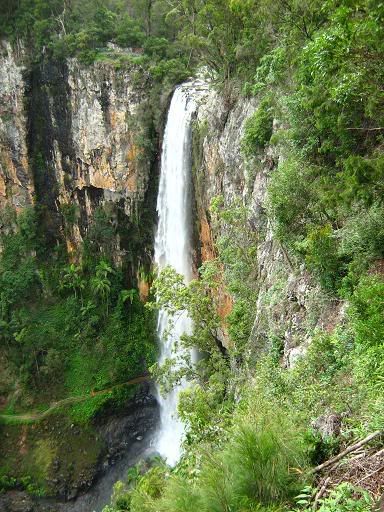 I'm considering a cycle tour in Japan in 2009. If Karma exists at all, I should have no trouble finding photographers to take pictures of me in front of spectacular scenery. After all, I've certainly fulfilled my end of the bargain in recent years, and did so again on Sunday morning. Despite my general cynicism and wariness of the population in these parts, I've always found the Japanese tourists to be extremely pleasant people, and I'm happy to oblige.
I'm still undecided about whether I should go and slaughter Mt Nimmel tomorrow evening, or take a slightly easier ride. I'll just go with the way I feel at the time, and take it as it comes. I'll probably adopt a similar strategy on Sunday. Evidently the weather forecast is promising thunderstorms and 32 degrees C at this point. I should feel right at home.