Return of the big wet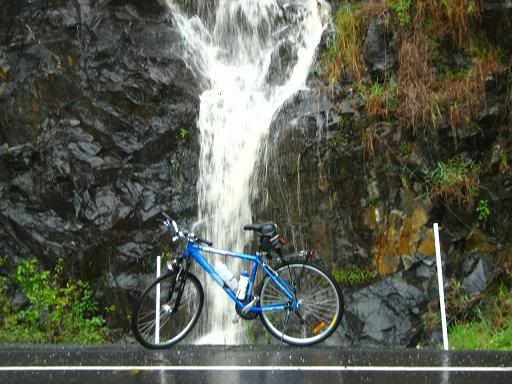 This little part of the world has not had a decent wet season in seven years. That appears to be changing as I had the pleasure of riding through yet another downpour today. After yesterday's lethargy issues, I opted out of riding a century today to take a quick jaunt up to Binna Burra and back, a ride of around 104km. Normally the feature of this ride stems from the sweeping mountain views of Beechmont. I was lucky to see my own feet today.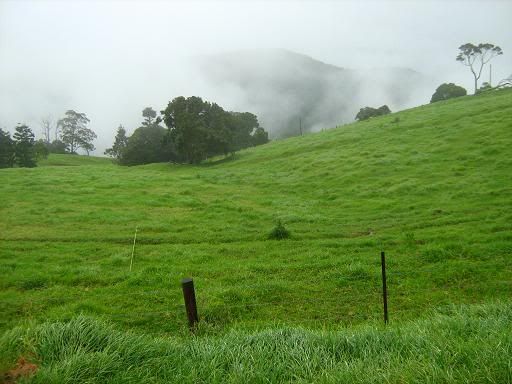 I was nowhere near top form today either, but I was invigorated and motivated by the rain, which kept the notorious summer heat at bay. And while the usual views weren't to be had, there were breaks in the clouds that offered spectacular sights not seen in "normal" conditions. When I see things like this, it reminds me that in these conditions, it's far better to just "bite the bullet" and simply start the ride, rather than looking out the window and imagining all the "bad things" that might (but almost certainly won't) happen.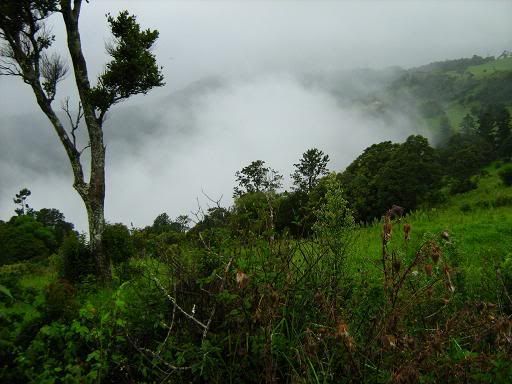 The final ascent of Mt Roberts, a notoriously brutal climb, was an eerie experience as the rain totally distracted me from the climb, and I seemed to reach the summit on instinct alone. The conditions prevented me from racking up huge speeds on the descent, but that was a minor consideration. More important was simply savouring the refreshing feel of the cool rain on the top of the mountain, and a break from the otherwise relentless summer heat, and enjoying the waterfalls that suddenly appeared.
I don't know how much longer the big wet will last, but if it continues until sometime around mid April, I'll be more than satisfied.