Tooloona owns you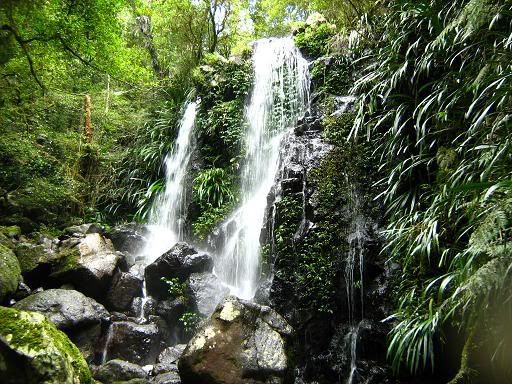 Last Sunday (yes, it took me that long to update my blog, shame on me for having a life!) I spent the day in the O'Reillys section of Lamington National Park. This basically involved cycling 148km (with about 1,900 metres of climbing) and walking 18km. The mountains turned on a near-perfect day for this epic, with a day that was invigoratingly cool, but not cold. There was a big southerly wind just to keep things interesting (and keep the temperatures down). The setting was set.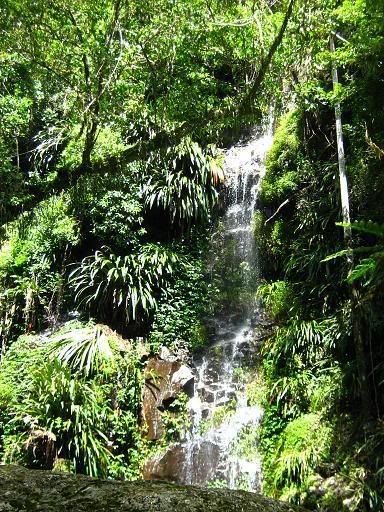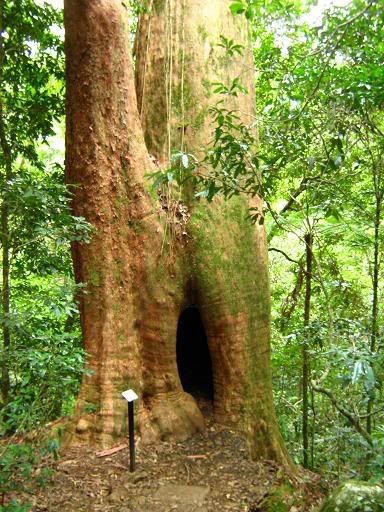 The walk itself passed through some of the most stunning rainforest that can be seen anywhere in Australia. There was plenty of water to be seen coming over the many waterfalls in the area. Actually, this area had recently been closed off due to flood damage. The timing of this adventure could not possibly have been better. People on dial-up connections or who just generally don't like waterfalls should probably close this page now.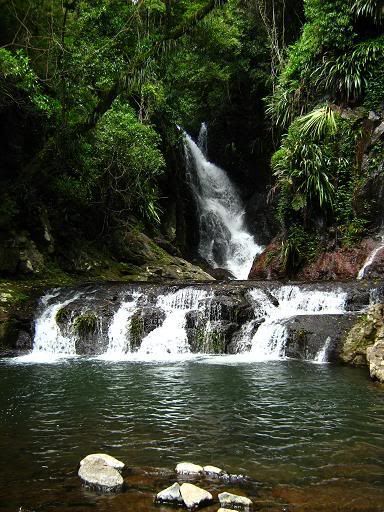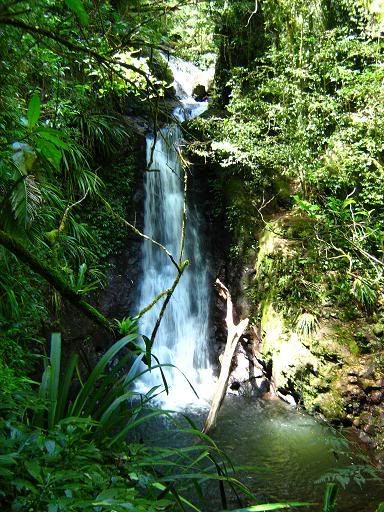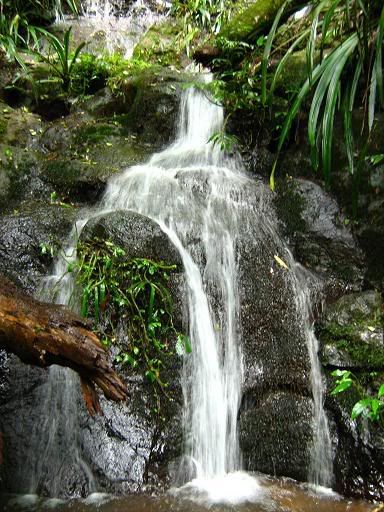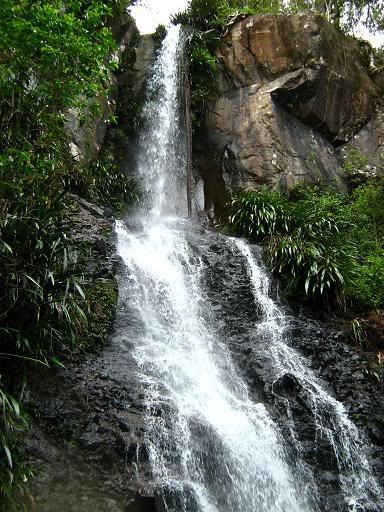 The track snaked it's way up the Macpherson Range, passing a chain of waterfalls along the way through Tooloona Gorge, before crossing the summit and descending back to Green Mountains. Easy, at least in theory. The reality involved some serious mud patches (surprisingly more on the top of the range), some rock hopping on creek crossings, and a few rock scrambles to get a better view of different waterfalls.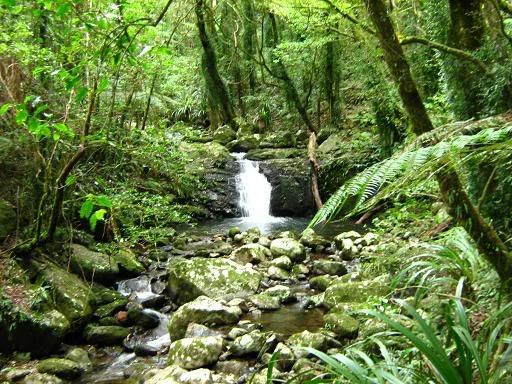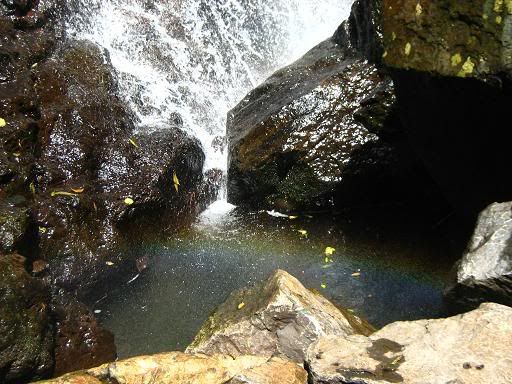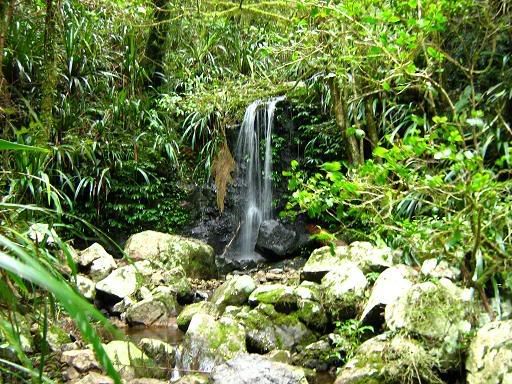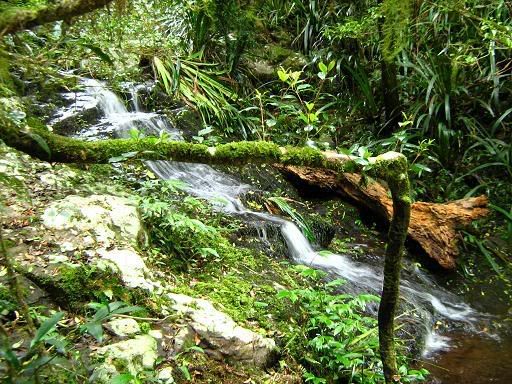 Along the way there was some wildlife I hadn't seen before. A Lamington Spiny Blue Crayfish (no picture to accompany that, so you'll have to take my word for it), several lizards and a Pademelon Wallaby. The main highlight of this adventure was the continually inspiring presence of the rainforest. A truly wondrous companion. This was a truly inspiring day, and it wasn't over at the completion of the walk.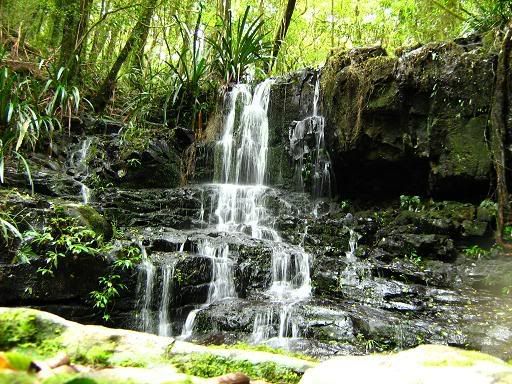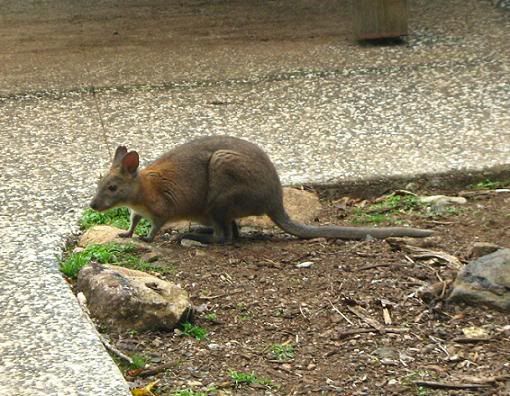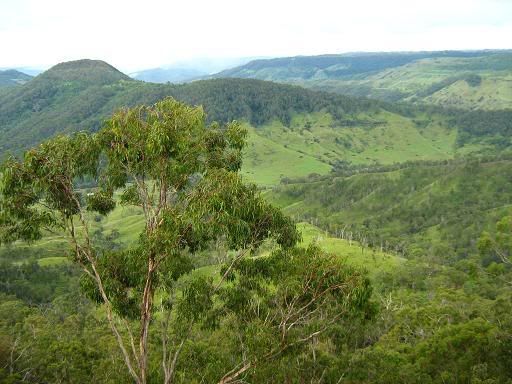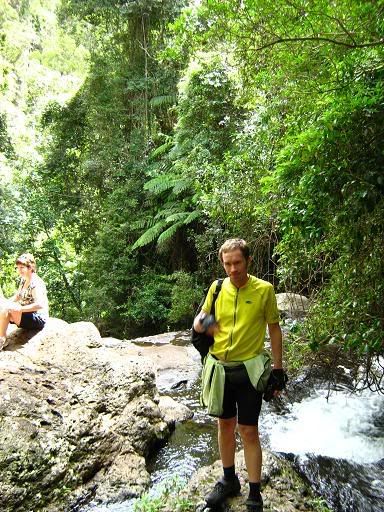 The ride home, featuring the mountain view of the long, gradual descent of the mountain, the rolling hills of Canungra, the spectacular scenery of the Coomera Gorge road, and of course, more rainforest, was still to come. It's a fitting way to end such an epic. I was even more surprised to find that a single milo bar gave me enough energy to complete the journey (some of those hills in the gorge have gradients in double-figures). The challenge now is to find an adventure this weekend that might compete with it. This shapes as an impossible task, but I'm sure I'll have fun trying.