Chris L takes on Henri Robert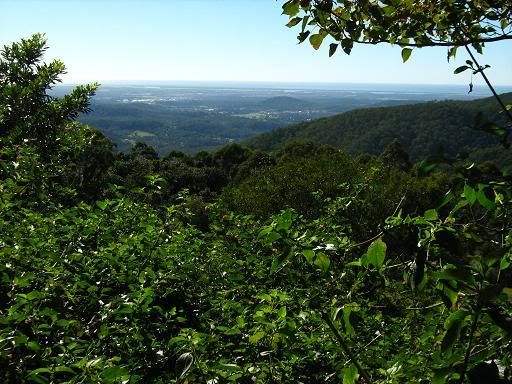 The name "Henri Robert Drive" tends to send a chill up the spine of the majority of Gold Coast cyclists. I've heard a lot of "war stories" from people who have attempted to climb that particular approach to Mt
Tamborine
, but none who have succeeded. I'm sure there are others who have conquered it successfully, but for some reason I've only heard about those who failed. On Saturday morning I made a "spur of the moment" (i.e. I didn't feel like
Wongawallan
) decision to do something about that.
I'd spent the latter part of last week nursing a sore neck which was still only around 60%. I figured that I wouldn't need to turn my neck too many times on the climb, so I wasn't expecting a major hindrance. I took a nice, gentle ride through
Nerang
, Mt Nathan and
Clagiraba
to the start, and prepared for the climb by removing the leg warmers that I'd started the day with. I wouldn't be needing those anymore. I thought about removing the jacket too, but as it was still only 7 degrees C, I decided to stick with that for the moment.
The climb began gradually before hitting a "parabola" (i.e. a steadily increasing gradient) before zooming up steeply. I hauled a full touring load up a hill on the Isle of Skye last year that was 31% -- this felt even steeper. For the first time in my life, my pedalling speed fell below 6km/h, but I refused to stop pedalling. I wasn't going to let this one go under any circumstances. The gradient simply couldn't continue forever, and after around 1.5km, it started to ease, becoming almost flat around 500 metres later.
Now I was virtually on the mountain, but my altimeter told me to expect more climbing. There was one final kick, it was signed as 800 metres at 18%, but it didn't feel that difficult, and I had arrived. Despite all the hype about this climb, it felt like something of an anti-climax to actually reach the summit. It could have been the fact that it really was a short climb, but I couldn't understand why a lot of others had simply given up on it. For my part, I still had a full two hours to kill before meeting with friends for a short hike through the
rainforest
, and a tour of a glow worm cave, so I just pottered around on the mountain for a while.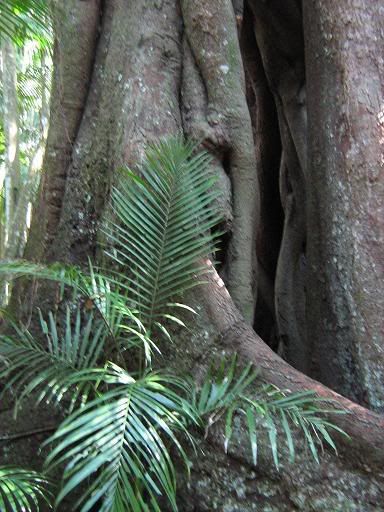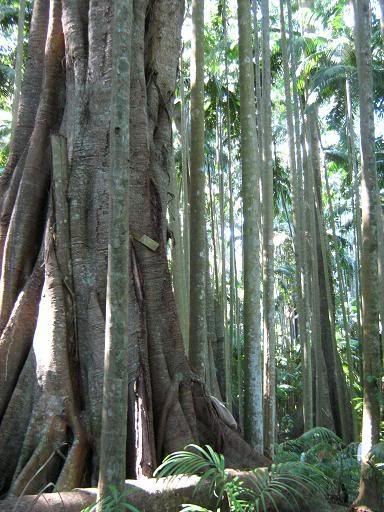 The hike was interesting, if anti-climactic due to the closures of the side tracks. The glow worm tour was probably the highlight of the day, it was nice to learn something about the creatures I've been observing on my night time
rainforest
rides for years. That said, learning that they have cannibalistic tendencies when food (usually insects) is short makes me think differently, even if just about every other species on Earth has shown similar tendencies when desperation strikes.
The only thing left was a late afternoon ride home. I took the back way through
Maudsland
to avoid the idiots that would almost certainly have been filling Sufferer's Parasite by that time. It was extremely pleasant. Someone, somewhere was mapping a hike through another part of the Hinterland, which has given me cause to wonder about another region to explore. One day...