Beechmont owns you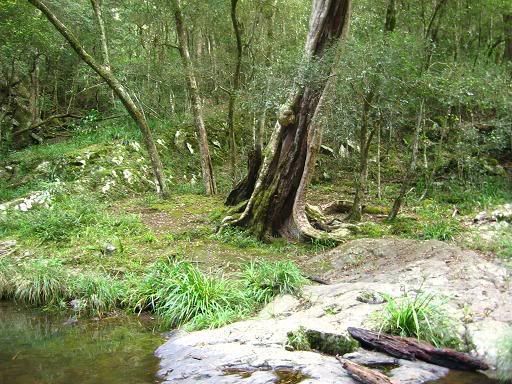 Simply put, yesterday was a memorable day. I awoke at around 5am (as is normal at this time of year), knowing I needed to rest for the evening ride, but unable to bring myself to do so. The options were persist with a futile attempt to sleep on a morning that was simply way too hot, or get on my bike and go somewhere. It didn't take long for me to settle on option number 2. I chose the
rainforest
of
Austinville
because it was likely to be a few degrees cooler than the coast. I took my time and lingered, wishing I could spend the day here. If I could afford it, I'd buy a little shack out there and probably never return to suburbia again.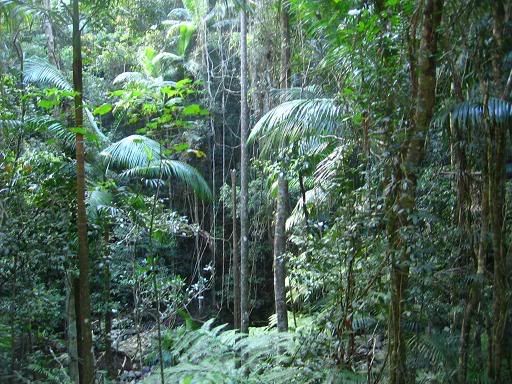 The evening ride was even better. I set off at around 4.30pm with the intention of seeing a mountain sunset. Even though it was
swelteringly
hot (as per usual), I managed to make pretty good time. I guess it was the determination to escape from the heat that drove me on. While the mountain sunset wasn't quite as spectacular as I'd hoped, the twilight views from the
Beechmont
Range were a delight to behold.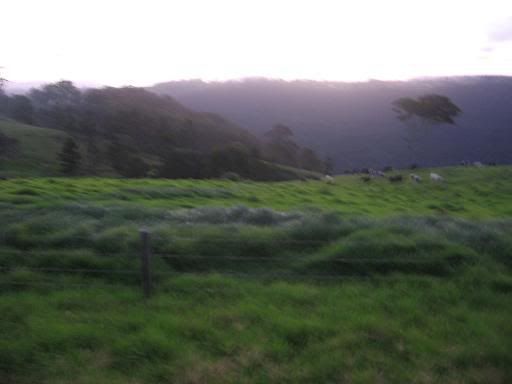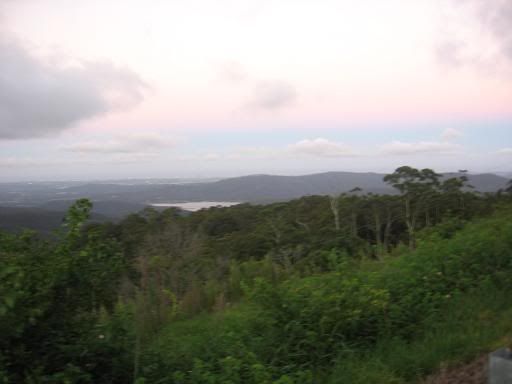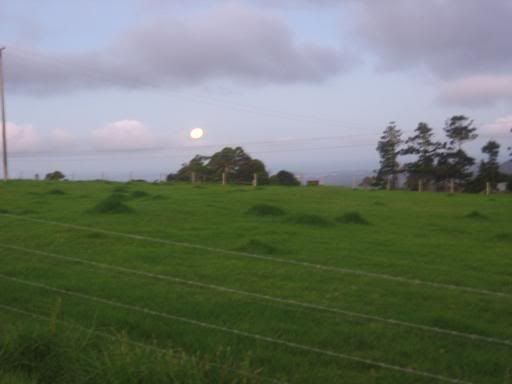 An interesting thing happened on the way back. Darkness had fallen just after passing the village of
Beechmont
, and the moon had continued it's rise as I slaughtered my legs on the final ascent of Mt Roberts. Actually, the moonlight views from here were spectacular enough, but returning through
Beechmont
I was able to behold the moonlight reflecting in the South Pacific ocean from a good 25-30km away, with at least one mountain range silhouetted in between. Scenery doesn't get much more spectacular than that, day or night. It was that moment more than any other that showed why I do this, why I put my body through the strain of climbing mountains.
It's the moment when
Beechmont
owns you.