The first of Autumn
The Autumn leaves have arrived in this little corner of the world, lighting up parts of the countryside shades of red. In truth this webpage has probably missed out on the greatest display, as I left my camera at home for Saturday's 100km warm up. I made no such mistake the next day.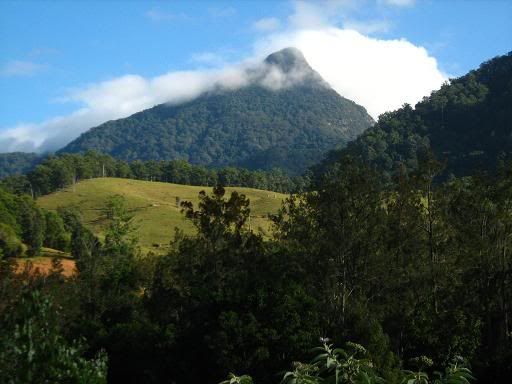 I opened with the almost customary climb over the Macpherson Range at Tomewin before continuing south through Murwillumbah and Uki, where this ride really starts. The rolling hills of the Tweed Valley offer a seemingly eternal blanket of green, and Mt Warning a.k.a Wollumbin or "Cloud Maker" almost always lives up to it's name early in the morning. Today I was pushing against a south-westerly wind, but the rolling hills effectively killed it. 76km from home is the Cadell Road turn off to Mebbin National Park, now it was time to climb again.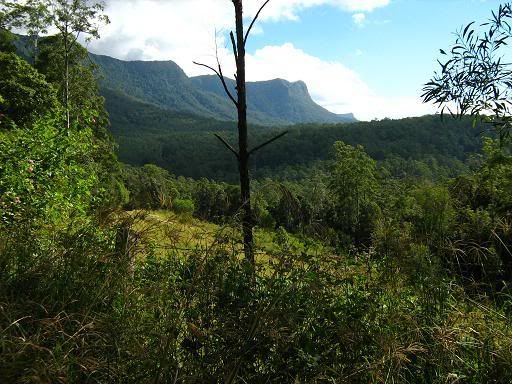 In truth, this climb could be best referred to as "rolling", but each roll gains height, some of them steeply, and virtually all of them on dirt. At the higher points, the scenery seems to have difficulty choosing between rainforest or spectacular mountain views. This time I could look upon the Border Ranges differently, having visited there relatively recently. These climbs are followed by a screaming descent, this time made a little more treacherous by some loose gravel that some bright spark had dumped on the road. They almost qualified for a Tosspot of the Week award, except that it happens so often in these parts.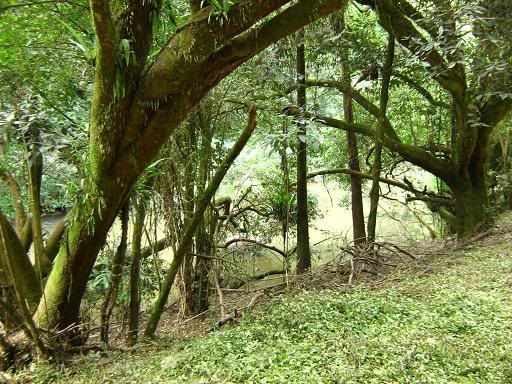 I continued through the gravel, over more rolling hills, before climbing out of the campground, beyond the National Park, and back to Brays Creek Road on the old Tweed Valley ride. This really is familiar territory now, but always beautiful. A large portion of the dirt road has now been sealed, but even that can't detract from the beauty of this area. There's little wonder that I've spent so much time here in recent years.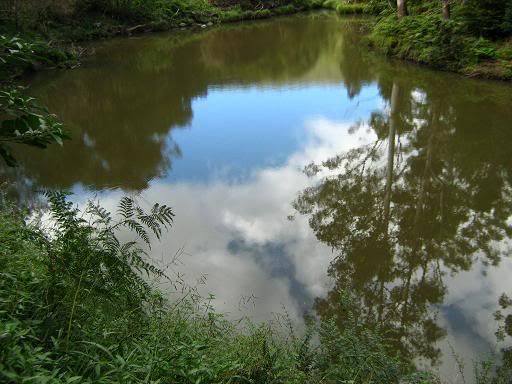 Beyond this really remains little to tell. The south-westerly wind was still hanging around when I came out of the forest and headed north for the ride home, with the traditional Stokers Siding detour. A brief shower came through at Urliup, but didn't stay around for long, and the tailwind on the ride home meant that i made short work of what was left of the 179km day. Another day, another pretty century. I'm still left wondering if we'll actually get a 'winter' this year. So far I've seen nothing to indicate it's likely to happen.