The other personality of Cudgen...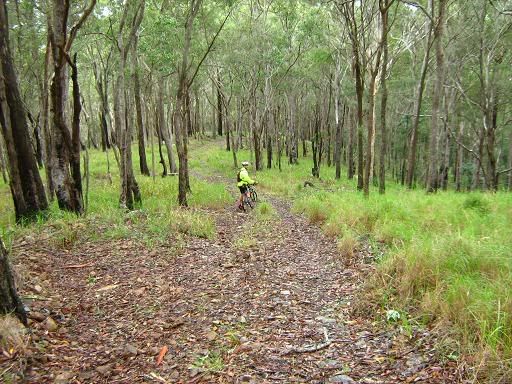 It's astonishing that a relatively non-descript locality such as Cudgen (or was it Duranbah? The Tweed Shire Council can't seem to decide) can be the gateway to a pocket-handkerchief sized area of incredible beauty. Martin and I weren't satisfied with 200km on the Saturday, so on the long-weekend Monday, we decided on a ride through Urliup, then onto Cudgen nature reserve for some exploration of that area.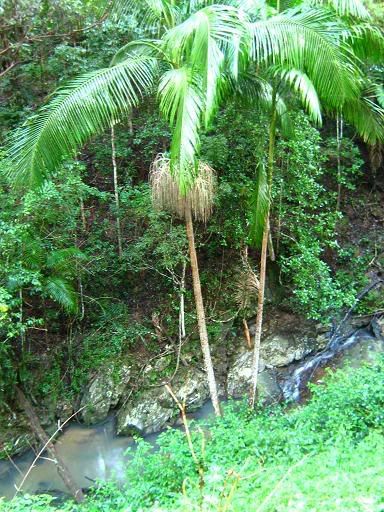 The ride through the rainforest of Urliup for the second time in three days would have been worth the price of admission alone, and yet we wanted more. We detoured slightly over Eviron Road toward the climb of the Condong Range, and on to the end of Duranbah road, where the real ride would start.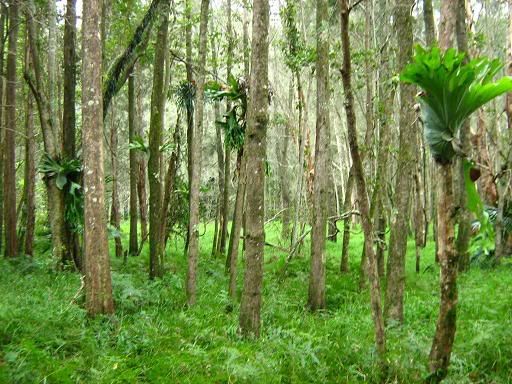 The condition of the "track" meant that there was probably going to be more walking than riding. The gradients were almost as steep as the legendary
Mt Buggary
in the Sunshine Coast Hinterland, and combined with the wet conditions and the fact that I have a 400km brevet this weekend, I simply wasn't going to take any risks. Fortunately, we didn't have to go far to observe some stunning fauna and changes in the vegetation.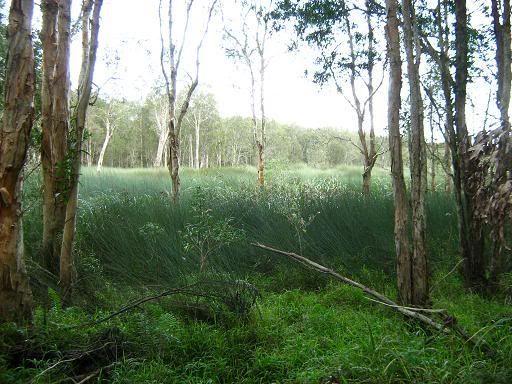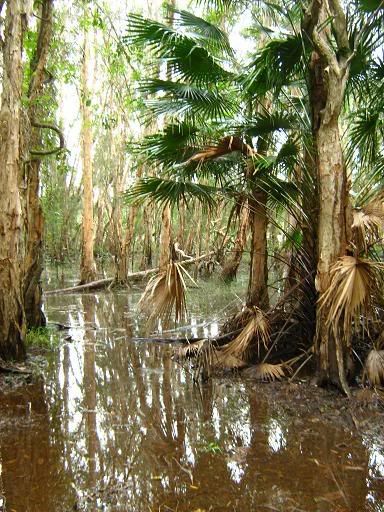 We detoured along a number of side tracks, trying to find the one that might lead to Cabarita Beach, to enable a circuit to be completed. On that score we wouldn't find anything. There were, however, some other surprising finds, one being a lone Tangello tree in the middle of nowhere. Unfortunately, the fruit on it was too bitter for human consumption, but it was a notable find nonetheless.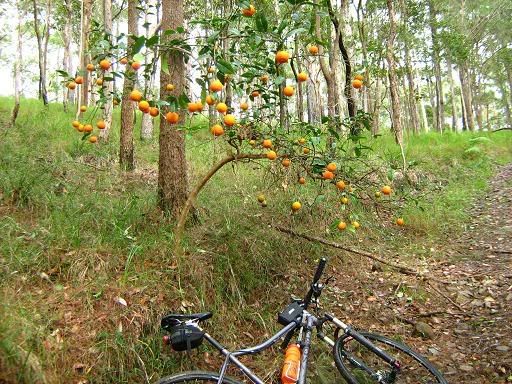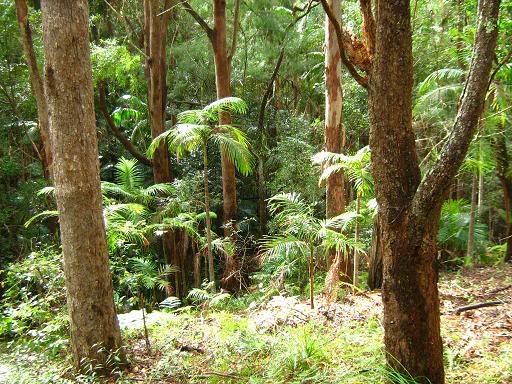 After this, and all the dead-ends, there was little for it other than a ride home in the rain. This time we detoured through Tumbulgum and Terranora. There was some disquiet that perhaps we could have visited the John Hogan rainforest, but in the end it mattered little. Neither option would have prevented us from having to negotiate the parade of total and complete idiots on the Queensland side of the border.
Anyone who wonders why Queensland tops the national road toll in Australia year after year need only visit the Gold Coast on a day when the idiots are out. I'm thinking of turning it into a lucrative side business by charging people money to observe the imbeciles in this part of the world. I'd make a killing if I wasn't on the receiving end of one.