How can you not love "hell"?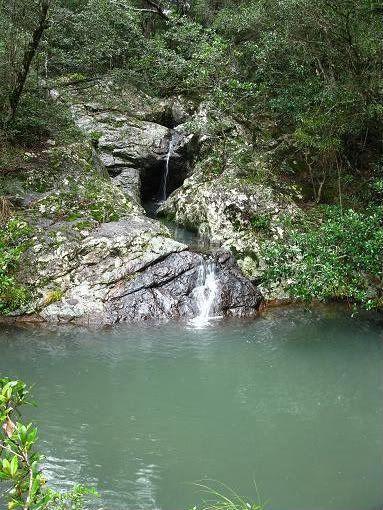 I decided on Sunday to take a group of friends up to Hell's Hole in Mt Jerusalem National Park. Oddly, I hadn't been there for nine months, despite promising myself I was going to make some wet season visits last summer. Still, there was a small amount of moisture around on Sunday morning in the form of drizzle. It didn't quite make up for it, but it certainly made for an interesting day. I started off by riding out in the dark, something that's become a rather enjoyable habit on the last two weekends, before beholding a beautiful sunrise high on
Tomewin
in the
Macpherson
ranges.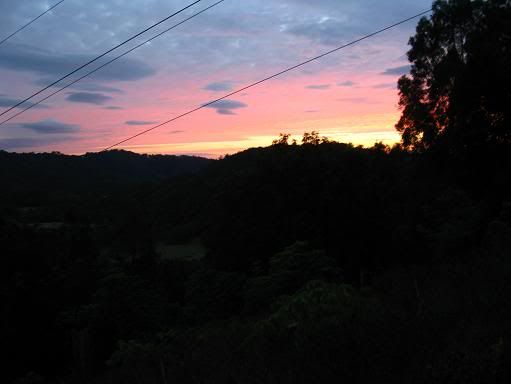 This was followed by a ride through the seemingly obligatory mist that collects in the narrow valley at the foot of Mt Warning whenever I ride to Hell's Hole. Just why this should be so I have no idea, but the drop in temperature was at least enough to justify the decision to bring the warm jacket, even if it didn't get a huge amount of use through the day. Still, the mist shrouded mountains, when visible, were a treat, especially on the long climb to the National Park where Mt Warning becomes visible in all it's glory.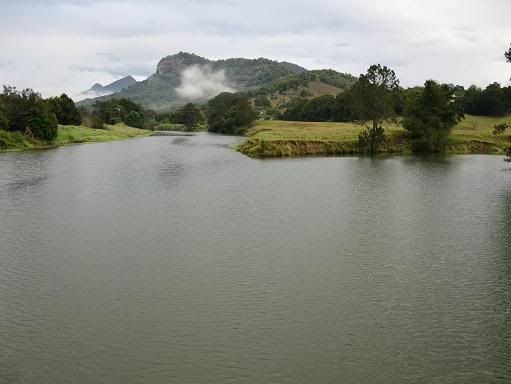 The final climb on Middle Ridge road is mind
buggeringly
steep, steep enough to slow the cars of everyone else down to the same speed as my bike, but yet it didn't seem to be as steep as I remember it, and I negotiated it without too many problems. We set off on the usual downward walk to the creek, before picking our way through the
creekside
"track" and finally clambering over the rocks to the hole. Today the rock hopping was rather "interesting", with the
moisture
making things very slippery at times, but the waterfalls and
rockpools
make all the effort worthwhile.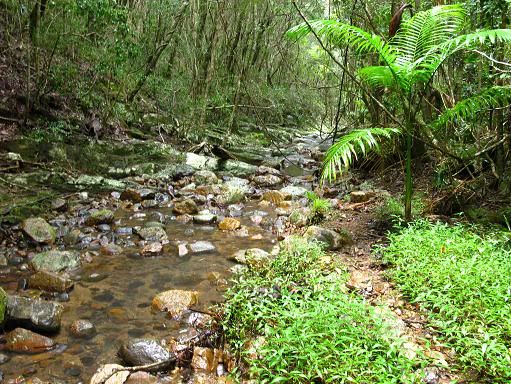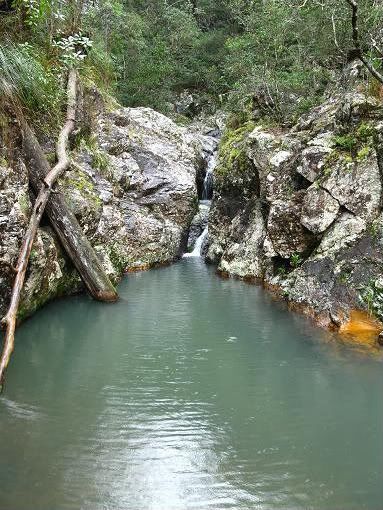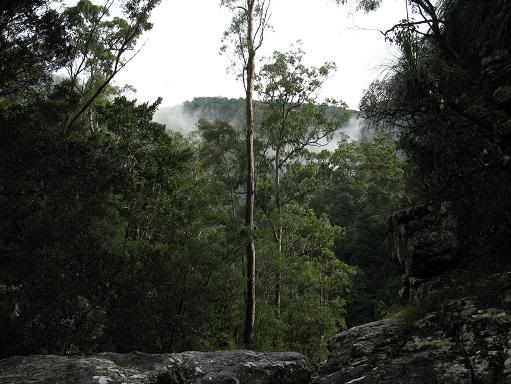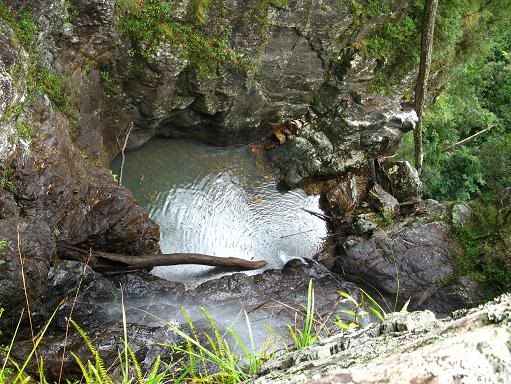 Mt Jerusalem National Park also has some of the smallest leeches in the world. They can be a problem because you don't always realise you've been bitten. I subsequently discovered another three leech bites after the event that I didn't even feel when they happened. Oh well, that's part of life. I managed to replenish any lost nutrients at the
Uki
Cafe after the event, and after the seemingly obligatory flat tyre that happens every time I take my
MTB
out.
Still, it wasn't an insurmountable obstacle, and I was able to enjoy the ride home over
Urliup
and
Bilambil
as was once normal. I've been relatively quiet recently with a calf injury that wouldn't go away, and time spent watching the World Cup (Spain will beat The Netherlands 1-0 in the final BTW), but this was a day that was well and truly worth the effort.