Well just look at that!
Another memorable ride today, ironic in fact, because after yesterday's comments about "the wave", it seemed that everyone in the world wanted to wave to me today. I am not sure what suddenly brought on these random acts of kindness, and nor am I overly concerned. I opted out of the planned O'Reilly's ride, heading for Numinbah Valley instead. Given some of the things I saw today, it may have been a wise decision. For those who were awaiting a wattle shot, here it is.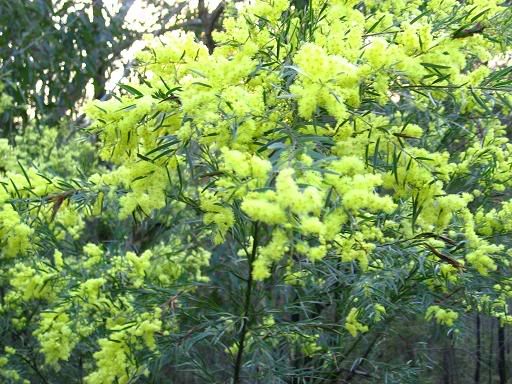 This particular ride had quite an eerie start, riding through more mist as it happened. This is actually extremely unusual for this time of year, but I have no complaints.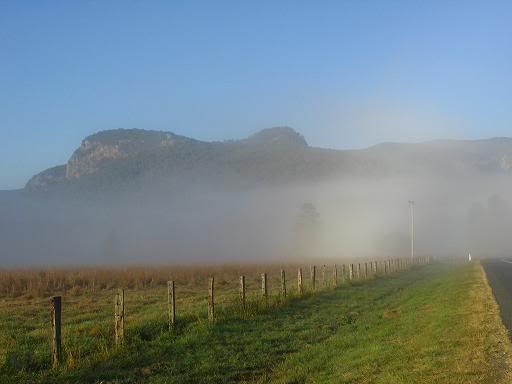 On this occasion, I took a detour on the climb to Numinbah Gap, taking in the Natural Arch. Actually, it's been a few years since I visited this place, which is something of a surprise. That said, I can't imagine it being quite the same during the drought. This is a place where plunging water from a creek wore a hole in the cave roof over thousands of years. The fact that the creek is fed by run-off from Springbrook was also a contributing factor. The results are absolutely stunning.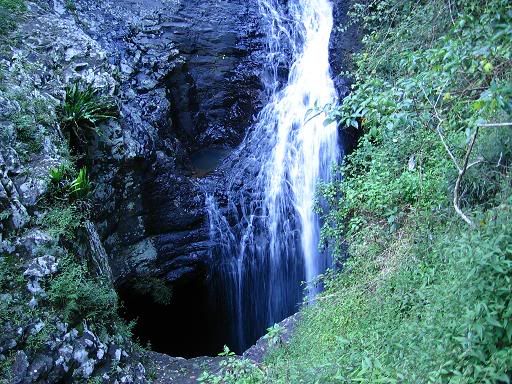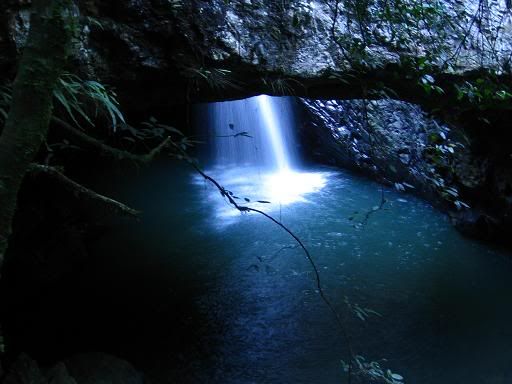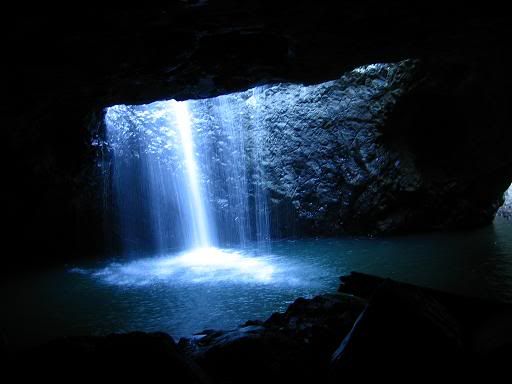 After taking the detour, it was difficult to get going again on the climb.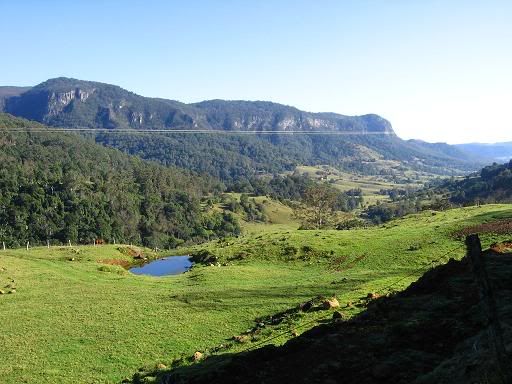 I was heartened to see another cyclist as I crested the pass this morning. Don't see too many other riders out here, which is a shame because it must surely rank as one of the more spectacular rides in the country. Of course, after the screaming descent into the Tweed Valley, there was nothing for it but another detour, climbing Farrants Hill east of Murwillumbah, then descending near the Tumbulgum, and returning to the John Hogan Rainforest along the Tweed River.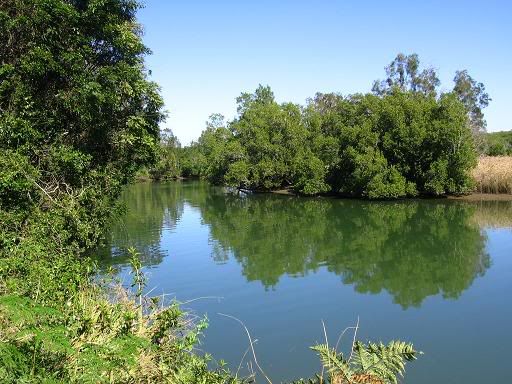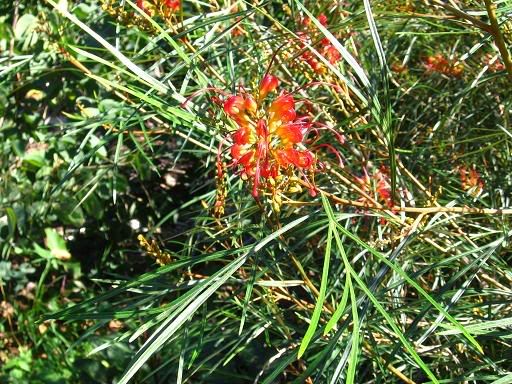 All in all a worthwhile ride, and perhaps the last bit of freedom I will get before starting another CPA module. I intend to slaughter this one, just as I slaughtered the climb of Bilambil for the second weekend running.