Excited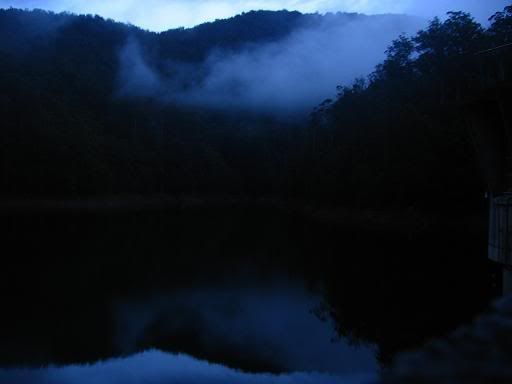 I just found out via email that the start of my 600k ride has been moved. It had been set down for Willowvale, a suburb of Ipswich, to which public transport would have been easy. It's now been moved to Atkinson Dam, in the middle of nowhere, to which public transport is non-existent.
Logistically it presents a challenge -- a train from the Gold Coast to Ipswich on Friday night, and a ride of some interminable distance to Atkinson Dam, finding somewhere to eat dinner, and trying to get to bed early enough to get a decent amount of sleep prior to the 600. In a strange way, I'm finding the logistics of the whole exercise to be quite exciting. I've just got through spending a chunk of time on multimap.com planning a route, and the chance to explore some different roads in the dead of the night is really something to look forward to. Bring it on!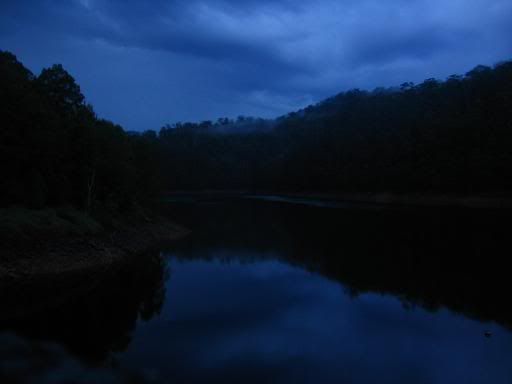 The pictures in this post are from a dawn ride to Little Nerang Dam yesterday morning. It was raining lightly on the way out, but the air had a certain crispness to it after the rain stopped. Photography is often difficult at this level of light, but a dam wall makes a great tripod.