Harden the f*ck up!
Only I would follow up a mountain climb on Saturday with two more on Sunday. My riding partner Martin and I decided to hammer a couple of climbs named Mt Tamborine and Beechmont. The fact that we did it on an Sunday meant an early start to beat the Mt Tamborine traffic that usually picks up around 9am on a Sunday morning. My legs were already complaining before we started the "warm up" 12% climb of Wongawallan, and they screamed even louder on Mt Tamborine. However, the thing about 14% gradients is that they generally don't last very long.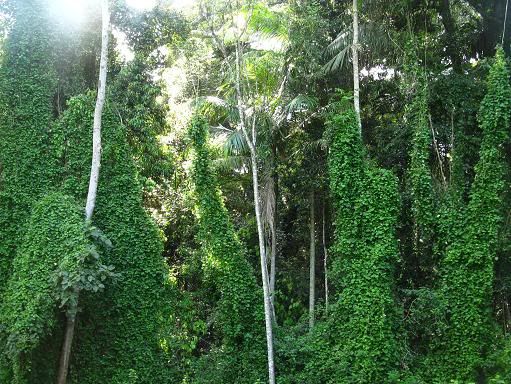 Further along we took the crazy descent down the "goat track" into Canungra. I actually don't mind this descent, as the switchbacks add some serious character to it. For my part, I simply took my time here, and enjoyed the views over Mt Misery and surrounds. It all reminded me that sometime I'll have to do another climb of the Darlington Range. As it was, today we had other fish to fry. We passed Sharp Park, which is significant as the destination of the overnighter that kicked off my cycle touring a little over 10 years ago, and commenced the ascent.
This can be a long and demanding ascent on a hot day. Fortunately it was unseasonally cool for late October, meaning it was merely "warm". Martin had fresher legs than I did, so he took off and I decided to coast at my own pace. This climb can also be desceptive as it climbs a spur of the Darlington Range, before switching to the higher Beechmont Range. I checked the time at the summit and was shocked to find that we were 10 minutes ahead of the schedule I had in my mind at the start of the ride. I'm still not sure how that happened.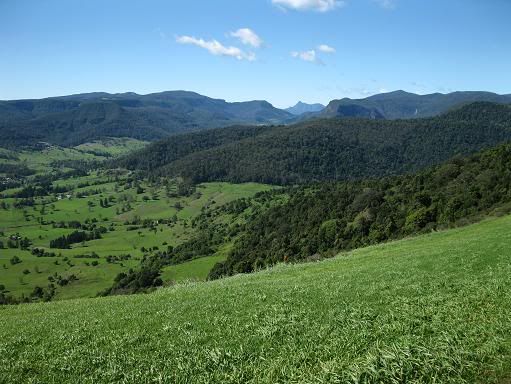 The view switched from Canungra Valley to Numinbah Valley as we crossed the range and coasted along the top to the store at Lower Beechmont, and some vital food before the final stretch home. The 7km descent that followed passed relatively uneventfully, as did the final rolling hills through Gilston that serve no purpose save for adding a few hundred extra metres of climbing. Ultimately we finished about 15 minutes ahead of schedule. Another great day in the mountains.