Moving on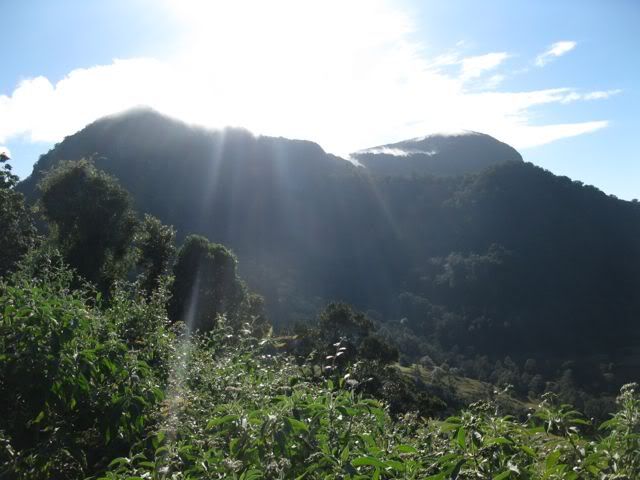 It had actually been a while since my last long (160km+) ride. I had spent some time in Europe, then my main bike was off the road for a couple of weeks for maintenance. I was sorely tempted toward a long ride on my old mountain bike, but alas, that thing has problems right now too (more on that in my next post). Consequently, I had to wait until Sunday's 170km. This particular day I was torn between two rides, so I decided to combine them both as much as possible.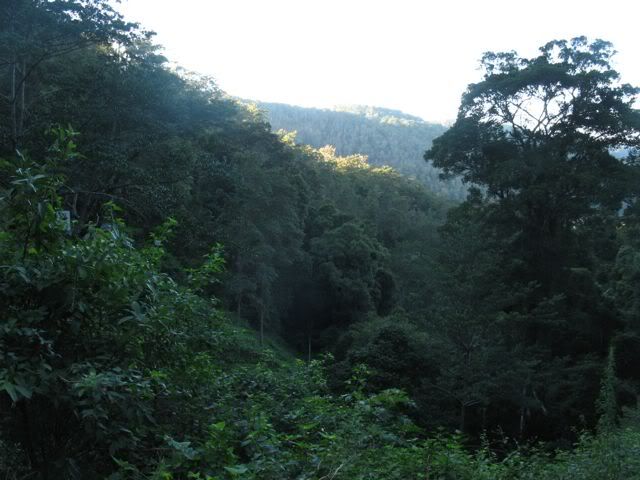 The first step was going to involve the 8km climb to Salmon's Saddle (the place about half way up Springbrook where most people turn back for some reason). This wasn't too bad except for what is becoming an age-old problem. Everytime I get a bike with disc brakes serviced at a shop, they always seem to over-tighten the brakes, which of course, means a moderate drag on the bike. I didn't really notice it early on, but once I hit the climb it became more apparent. I eventually stopped to adjust it after the insane descent into Numinbah Valley (a little drag there is probably a GOOD thing), and continued on my merry way.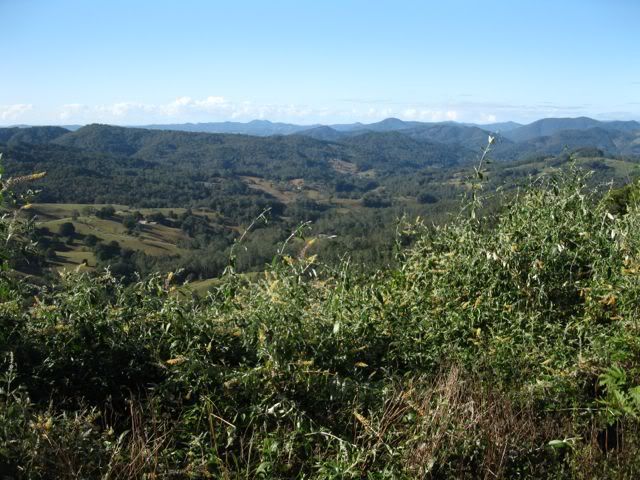 The climb toward Numinbah Gap is a ride I always promise myself I'll do more often, but never quite get around to. It's extremely scenic without being particularly steep -- at least from the northern side. Of course, I always find something else to do, thus the promise becomes impossible to keep. Nonetheless, it's always worth it when I'm actually there. This, also leads to a tricky descent, although the 25% warning sign is a slight overstatement.
After Chillingham it was onto the next phase of the ride, a loop around the old Tweed Valley Circuit through Tyalgum, Byrill Creek and back toward Uki. This ride was my first "century" (100 miles) many years ago, but it's such a nice stretch that I keep coming back to it. It's also a place where people can look at mountains without riding up them -- if you like that sort of thing. Although some of the rollers around Tyalgum make up for it!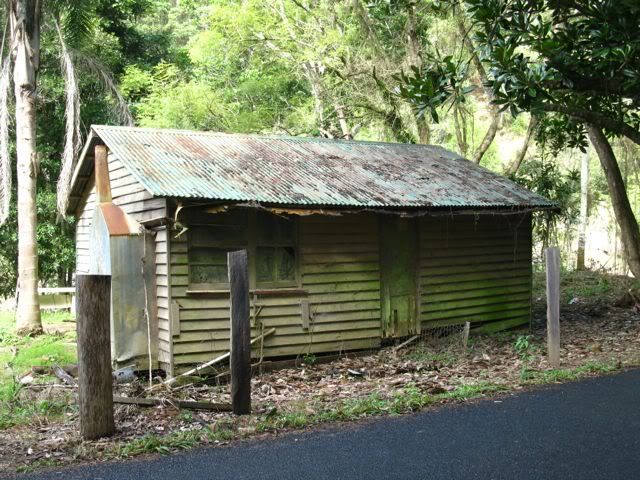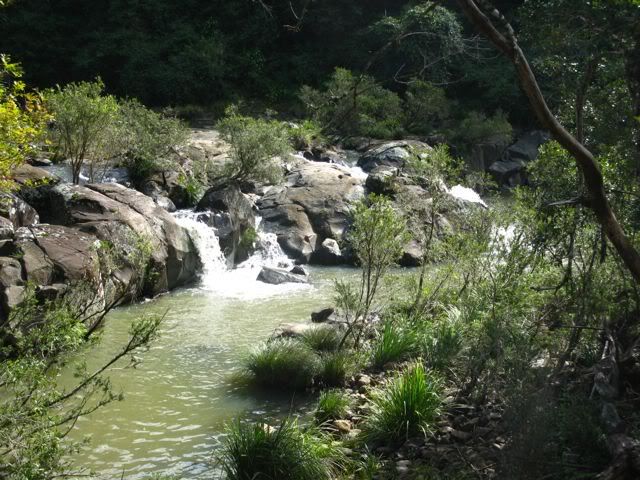 What I really like about this ride, however, is the section through the deep forest, after the peak of the Byrill Creek climb (it's not really a mountain either). It isn't so much the dirt descent, although I do enjoy dirt roads. but it's the feeling of being so far away from "civilisation", and it's dubious "benefits". There are even "ruins" here -- even if those old hippie cottages were inhabited five years ago. Further along the creek I can catch the occasional waterfall, and still inspect the flood damage from 2001!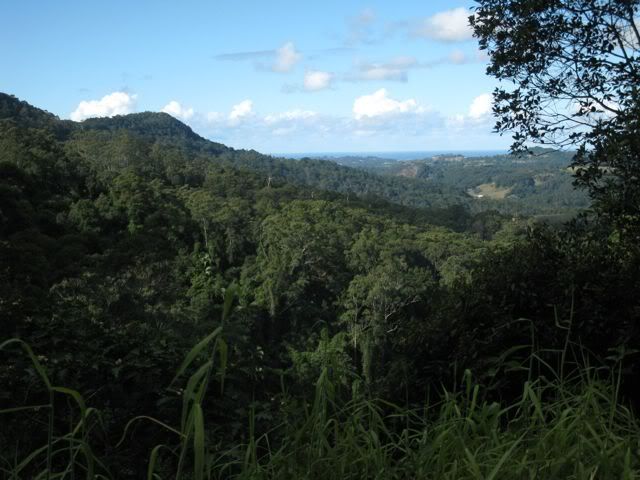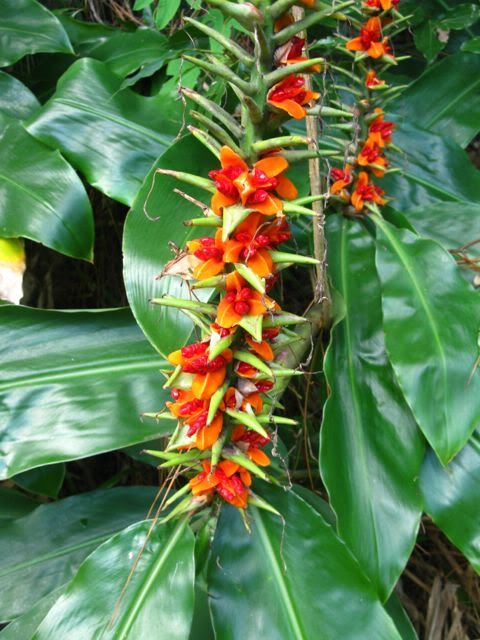 Eventually I rejoined Kyogle Road, and the ride settled into a more boring pattern for a few kilometres, with the run back into Uki (which is always a welcome food stop) and Murwillumbah. It was north of Murwillumbah that it gets interesting again. A few years back I hit upon the idea of climbing over Tomewin when coming home from a southern ride. The idea being that I'd rather ride over a mountain than an extra few kilometres of suburbia. It can be problematic on hot days, but last Sunday certainly wasn't one of those.
A little way up I passed a guy on a mountain bike who appeared to be really struggling. The coughing, wheezing and whatever else he was doing made me a little reluctant to stay too long. I doubt he would have stayed with me for long on that climb anyway -- especially the steep section just after Les's Place. That was where I went on the attack, following the old maxim, "if you aint hurting after Tomewin, you aint tryin' hard enough, son". It's always a great way to finish off a memorable ride.
I see this weekend's weather forecast is promising rain. That could be even more interesting if that promise is kept.