Alpine Classic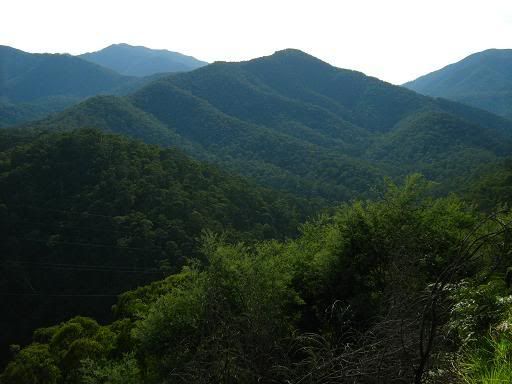 Some might have considered it foolishness to ride the Alpine Classic after 94km the day before in 37 degree (Celsius) heat. Still, the company I'd had on that ride convinced me that I could do it, as I wouldn't be the only one attempting this foolishness. As it was, I had a 6.40am start, in which the temperature was considerably cooler, so things were starting to look up.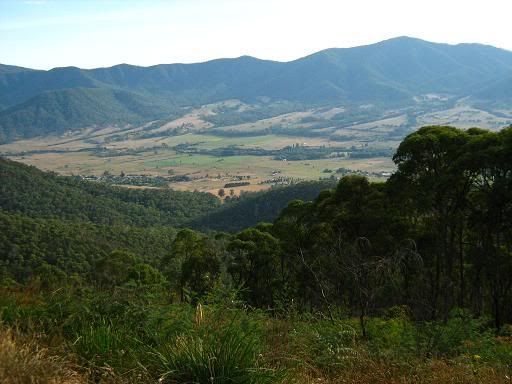 It didn't take long for me to raise the temperature just a little. I'd sat back a little from the main group in the early start out of Bright because I didn't want to burn myself out early, but I found form on the first climb of Tawonga Gap, and decided to just go with it and see what happened. That pass was pushed aside easily, and I started to feel confident about the ride.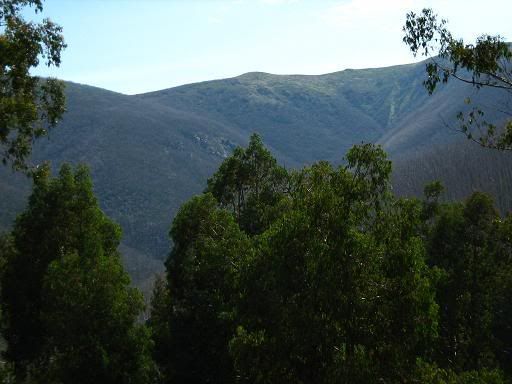 After that descent, the next act was the long climb to Falls Creek. It was basically a 30km climb with a few false flats and false descents thrown in to mix things up a little. After about 700 metres, however, it became a long grind with a steep pinch toward the summit. The scenery here is stunning at times, and I was torn between getting on with the climb or taking a heap of pictures. I probably compromised those two aims somewhat, but still pushed on toward the summit soon enough to feel as though completing this ride would pose little difficulty.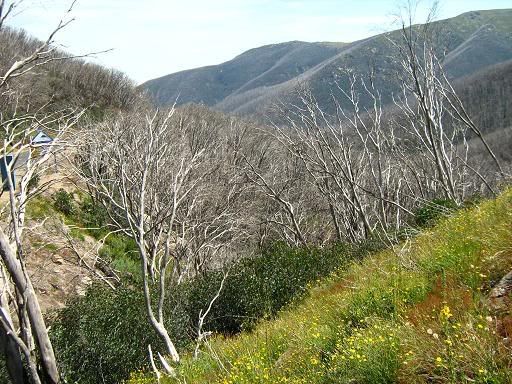 On the way to Falls Creek I'd actually passed over a food stop, figuring I'd make the one at the summit of the climb and save some time. I'm still wondering whether I ended up paying for that decision later on, because after descending Falls Creek, the temperature rose above 30 degrees C for the first time that day, and I started burning energy a little faster than I would have liked. On the descent I also spotted another rider being treated by an ambulance after what appeared to be a crash into a metal barrier. I took noticeably fewer risks after that.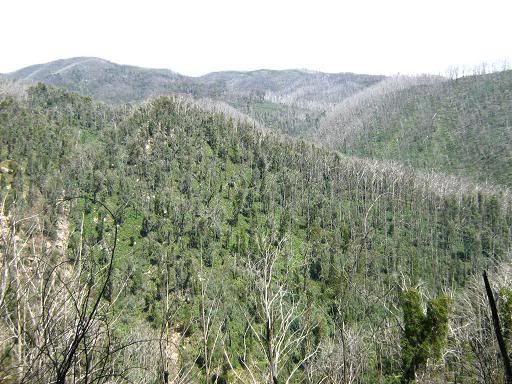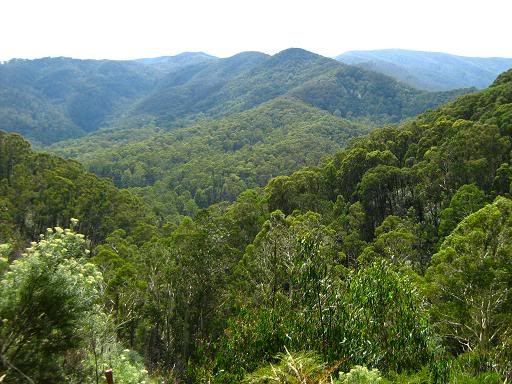 The second climb over Tawonga Gap started promisingly enough, but soon turned into a long, slow, drawn-out climb. I could sense the heat was starting to pose problems, so I just worked on technique and not extending myself too much as I headed for the summit. This would be a sign of things to come later on. As it was, I struggled over the Tawonga summit, before a lightning descent. I had actually ridden this descent on a tour three years earlier, so I felt comfortable enough to take a few liberties here.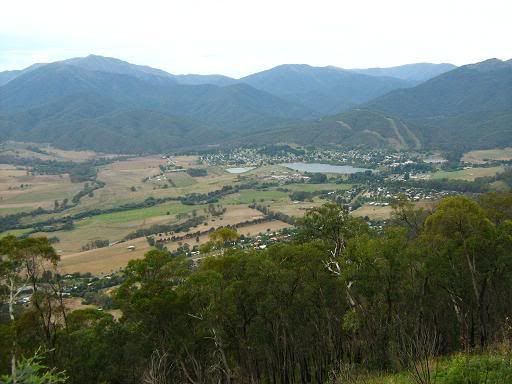 Returning to Bright provided the first sight of the locals by the side of the road, sitting in whatever shade they could find, cheering the riders on. Negotiating the way to the lunch stop was a little more confusing. There was an option here to call it a day and simply leave the distance at 130km and not worry about the climb of Mt Buffalo, but I figured that I had time in the bank, and wouldn't have to much trouble grinding out the last 70km.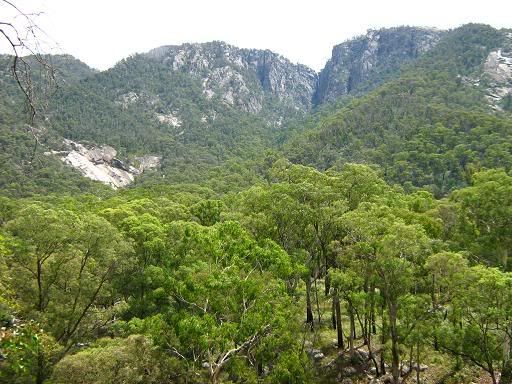 I was cheered on by more of the locals as I started the long ascent of Mt Buffalo. There would be 20km of this, and it would take a long time. I kept track of things on my altimeter, and decided to pause half way up the mountain to for a muesli bar before going on and finishing the climb. The pause took a little longer than I'd anticipated as the heat had totally destroyed my appetite for virtually anything.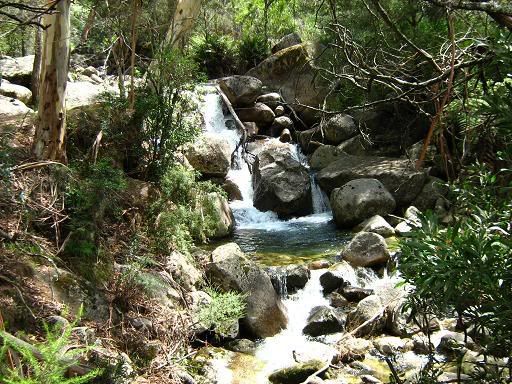 10 more long kilometres of steady climbing saw me eventually reach the summit. I made a point of raising a fist into the air when I got there, more to provide motivation than to celebrate anything. By this stage my legs had severely cramped, so I was reduced to walking around while I ate to try to loosen then a little. It didn't even register with me that the ride was virtually complete, and all I had in front of me was a 20km descent followed by a rolling final 10km with a tailwind into Bright.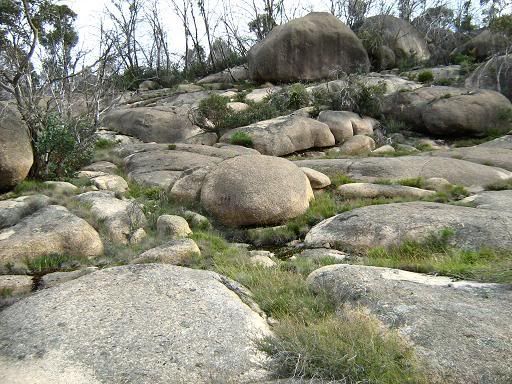 Sometime on the descent my appetite came back with a vengeance, a bit late for that now. I descended quickly, not so much to make up time, but just to try to keep my legs moving. Once the descent was over, it finally dawned on me that I was likely to finish this with an hour to spare. Not even a flat tyre now could stop me (that's something I need to factor into most rides). Even my old enemy, the heat, had been vanquished on this ride.
The sight of the old couple sitting under the tree next to their esky cheering accompanied me into Bright, and the finish. Now I was just riding on instinct, almost totally spent, but somehow adrenalised, knowing it was over. This ride had stopped being "fun" 100km ago, now "survival" was no longer appropriate. The post ride dinner had already started -- even if the last of the riders were still to finish. I probably wasn't at my conversational best that evening -- and spent most of the time trying to drink enough water to sink a battleship.
For all the challenges it posed, however, the ride was a memorable one. The scenery was magnificent, and the support from the volunteers, the other riders and the locals was something to savour. I may even consider returning next year -- assuming the calendar is kind enough to give me another long weekend to play with.