Return to Burringbar Tunnel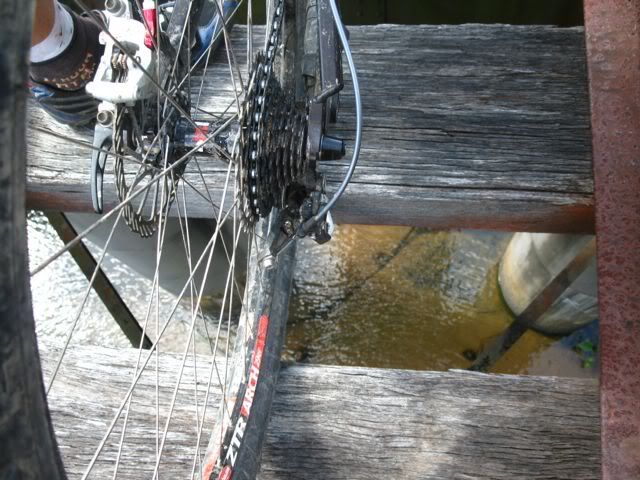 The reasons why we do things aren't always clear. A couple of weeks ago I decided to join Martin and his friend Haggis on a return to Burringbar Tunnel. I had only just recovered from the scrapes from the last time, and shaken off a persistent cold, but with the Rajneeshee off the road for the weekend anyway, I couldn't really think of anything better to do. We all set off at the slightly later time of 6.30am, but made reasonable time down through Urliup, Murwillumbah and Stokers Siding, despite Martin getting an early flat tyre.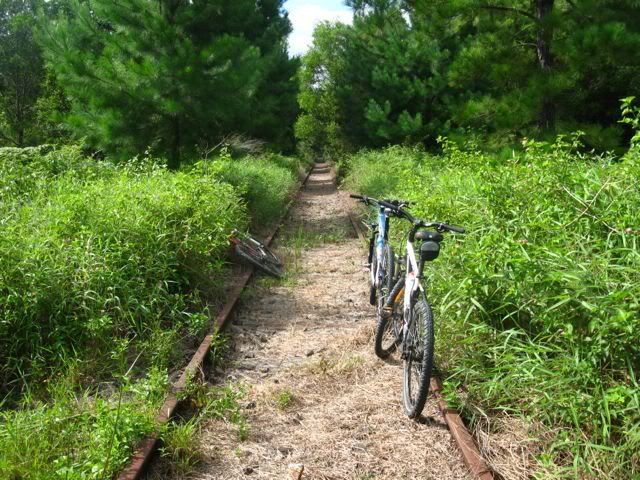 We were soon riding along the old railway line again. This time I wasn't as nervous as previously, although I suspect that's because I still had some of the effects of the cold and was probably too tired to get nervous. Either way, we made much better time on this stretch to the tunnel than previously. It was actually quite a warm day by this stage, and I was relieved to get into the tunnel itself and get a temporary reprieve from the heat that was blazing down from above. In that respect, it reminded me of some of the tunnels I rode through in Japan a couple of years back. This one, however, had glowworms, clinging to the roof, looking almost like stars above our heads.
Someone had hacked a narrow path through the scrub that covered the line south of the tunnel. I could almost actually see where I was going, and Haggis thoughtfully made the decision to charge ahead of everyone else, and pick up all the scrapes from the lantana. After this, it was time for a quick lunch, then the scenic ride home through the Mooball National Park, and the final stretch over Tomewin. This part of the ride is very pretty, largely because this is an area of virtually virgin bushland, with different types of forest all along the length of the dirt road. After the bumps of the railway track, a dirt road was a relatively pleasant diversion.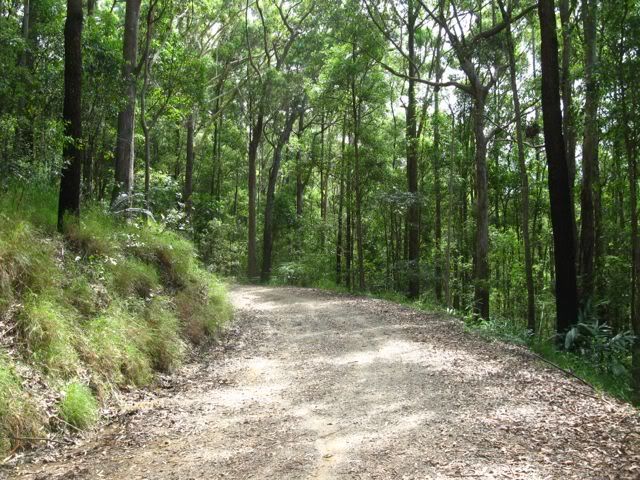 That only left the final climb of Tomewin. We were all doing it tough in the heat, and I don't think any of us got up there in super quick time -- I certainly didn't. It was, however, much cooler and greener at the top. It just left us with a simple ride home after the descent, to ponder why we had done it all again -- and whether we'd be silly enough for No. 3.