The ultimate Mudgeeraba ride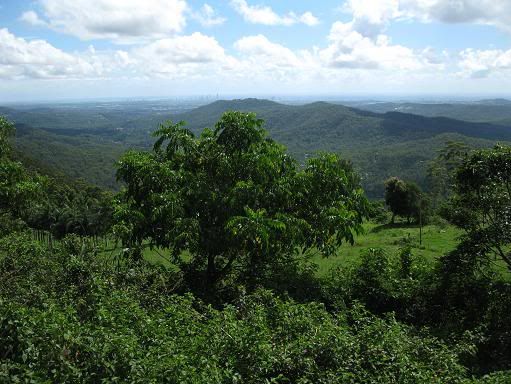 This was from quite a while ago, but still worth a mention. At the time I was recovering from the nasty illness I had that wiped out most of January's riding. On this particular day I recall that I still wasn't feeling quite right, but decided that there was no conceivable consequence of doing this ride that was any worse than the known consequence of not doing it. I started out by heading down into the deepest, darkest
rainforest
on
Austinville
, before swinging around and riding through the gorge to Little
Nerang
Dam. I've often combined these rides, but today there was going to be a difference.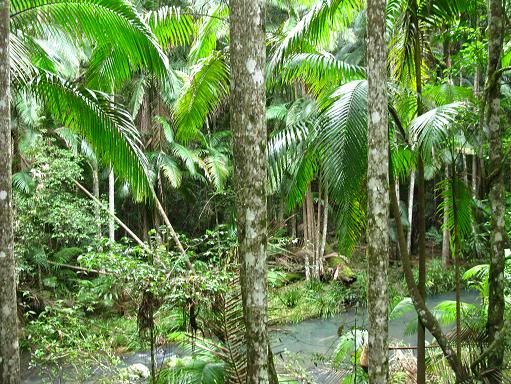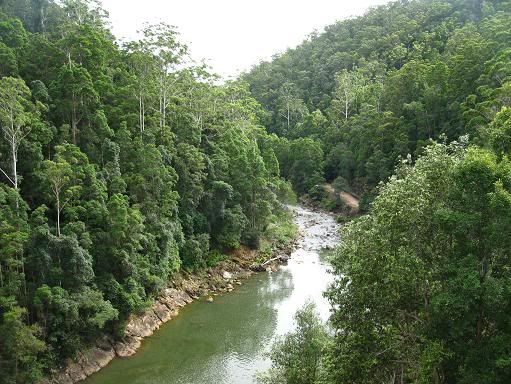 It was only after returning to the "main" road, that I embarked on the steep climb of Mt
Nimmel
. It's worth recalling that on this day I was using the heavy
MTB
because my main bike was off the road waiting for some part to fix some mechanical problem to be ordered. The extra weight of the heavy bike suddenly becomes an issue on the 20% grades of Mt
Nimmel
. However, the great thing about gradients of that steepness is that they never really last very long. It wasn't long before I reached the summit, with more time to drink in some spectacular views.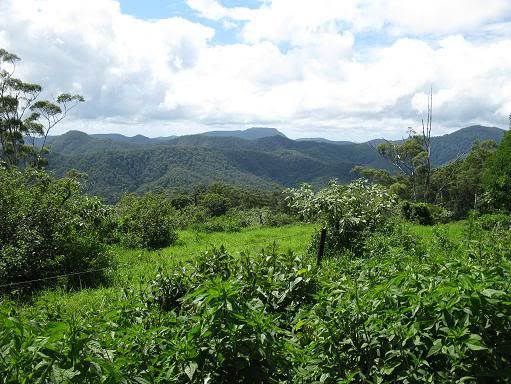 Of course, by now I had another plan. Not satisfied with simply returning home, I wanted to embark on another climb, known only as "The Panorama" and spoken of only in hushed terms. I had discovered some information suggesting that the Eastern approach was a 300 metre climb over 5 kilometres. How hard could that be? I was about to find out just how hard it could be, or more specifically, that the bulk of the 300 metre gain happens in the space of 1.5km in the middle, and I had just ridden up Mt
Nimmel
. Suddenly, I realised this could be a very difficult climb on a hot day when one is out of condition.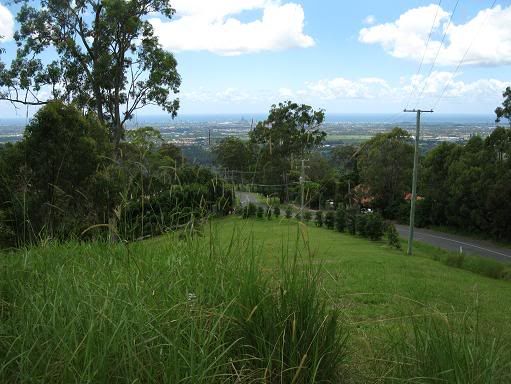 Still, having started the climb and having already put some of the height in the bank, I wasn't about to quit now. I pressed on, reaching a point where the gradient eased -- and a good job, too. By now my legs were so shot that even the easier gradient felt hard. Eventually I reached the summit, with some relief, although the views to the west of the range were virtually non-existent, but the coast was easy to spot. I could have descended the alternative side, back to
Gilston
Road, but frankly, the gradient there was too scary, even for disc brakes. I returned to where I'd climbed, and was shocked at how quickly I descended - despite being on the brakes all the way.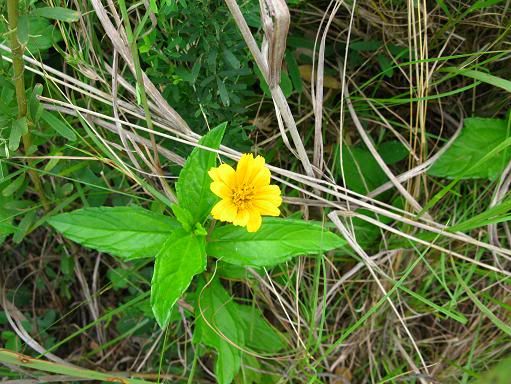 Previously,
Mudgeeraba
has been thought of nothing more than a 'departure point' for a climb of
Springbrook
. However, I have since discovered many other charms in this area, and the little spoken of Mt
Kimmel
offers even more possibilities. In time I will discover all of them, but for now, this was the ultimate
Mudgeeraba
ride.