A northern ride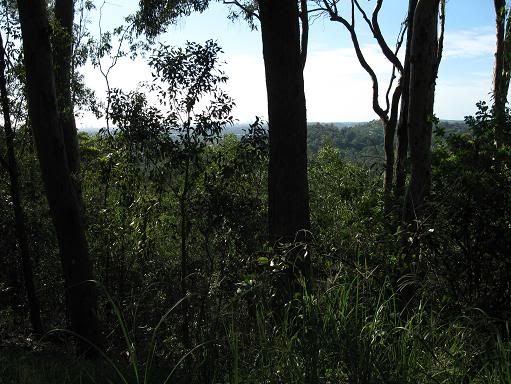 This might amuse those of you who are sick of reading about rides in the Tweed Valley or Byron Hinterland. The northern end of the Gold Coast isn't exactly a hot-bed of spectacular riding. It's flat, with relatively few trees and the rapidly expanding scourge of suburbia. About the only thing it's famous for is a piece of roadwork on Hope Island that has now been going continually since 2004. It might surprise some of you then, that I set off with my regular ride partner Martin, and we actually found something.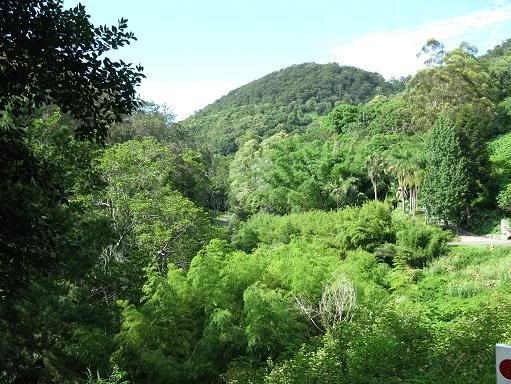 The ride using the service roads west of the M1 to
Oxenford
was more pleasant than I had expected, if not particularly interesting, but it was after turning off and over the climb of Bailey's Mountain road (at 100 metres in height, it hardly qualifies as a mountain, but I digress). The view from the summit was largely obscured, but the descent found a lush green valley stretching as far as the eye could see. As we continued north, there were even patches of
rainforest
to keep us amused. The only downside was the road through that area ending after just a few kilometres and forcing us back to the V1 to the north.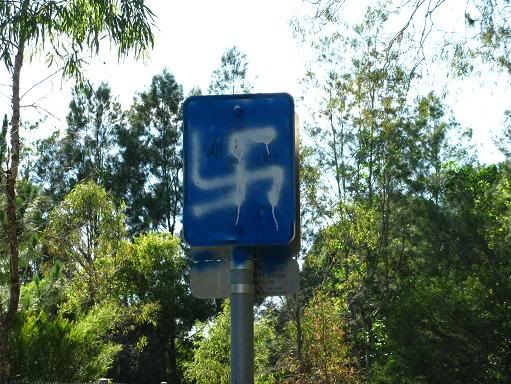 Looks like some kids had some fun without having any idea what they were doing. Oh, to be that young again. As it happened, Martin and I decided to detour to Upper
Ormeau
road (something I've written about in the past, look it up), before returning home. On the way back (in blistering heat), we bumped into an old friend who was hosting a German cycle tourist. This lady had cycled across Europe and Asia, and around most of Australia solo. Now there's someone I truly admire! I'd love the time to do a trip like that, maybe one day....