Change of plans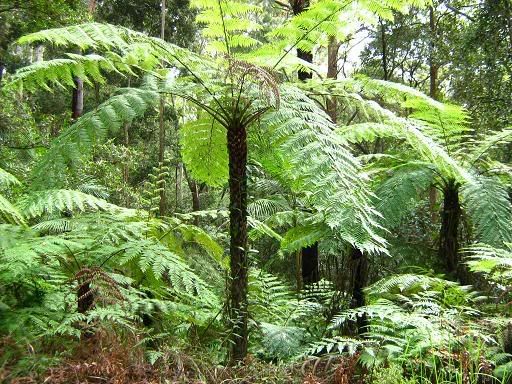 This long weekend was
supposed
to be the long-planned (and long-delayed) tour of the Crows Nest region. However, a few timetabling issues from QR have put paid to that. In basic terms, to get a train to Caboolture on a public holiday (i.e. tomorrow) from the Gold Coast requires an hour sitting on a platform in Brisbane. I, for one, can think of far better things to do. As a consequence, that tour is being delayed until the Labour Day weekend (only a week later), the timetabling of which will require sitting on a platform at Central Station for just six minutes.
In it's place, I'm heading for the Border Ranges National Park, a vast expanse of mountainous rainforest to the north of Kyogle in NSW. I have visited this part of the world once before, quite a long time ago now, and have longed for a return. It's going to involve a couple of nights at the Kyogle Caravan park, and repeating the same ride twice in three days, but I can vary the Kyogle ride from this side of Murwillumbah. I may detour into Nimbin along the way, but probably won't as I've been there many times in the past. It will, however be the first time I've climbed the Nightcap range from this side, so that provides some interest.
All that is left now is for the Border Ranges to live up to it's hype, and for the Crows Nest tour to take place
next
time. Sounds like I've said that before.